Umbrella Academy is a Netflix original show full of fun-filled drama and is based on comics of the same name by Gerard Way and Gabriel Bá. The superhero show always has a new twist and turns around the corner because fans can't get enough. After the jaw-dropping full of suspense season two's ending, fans are going crazy waiting for Umbrella Academy season 3. Lucky for them, we have all the details regarding season 3 and have mentioned them all below. So, have fun reading and catching up to the latest updates regarding the Hargreeves family.
Umbrella Academy Plot
The show revolves around 7 gifted adopted kids, The Hargreeves, born on the same day as 36 other babies (a total of 43 babies). The unusual thing about these births was that they were born to women who were not pregnant when they woke up that day. These 7 kids were adopted by a scientist who was also a billionaire, Sir Reginald Hargreeves.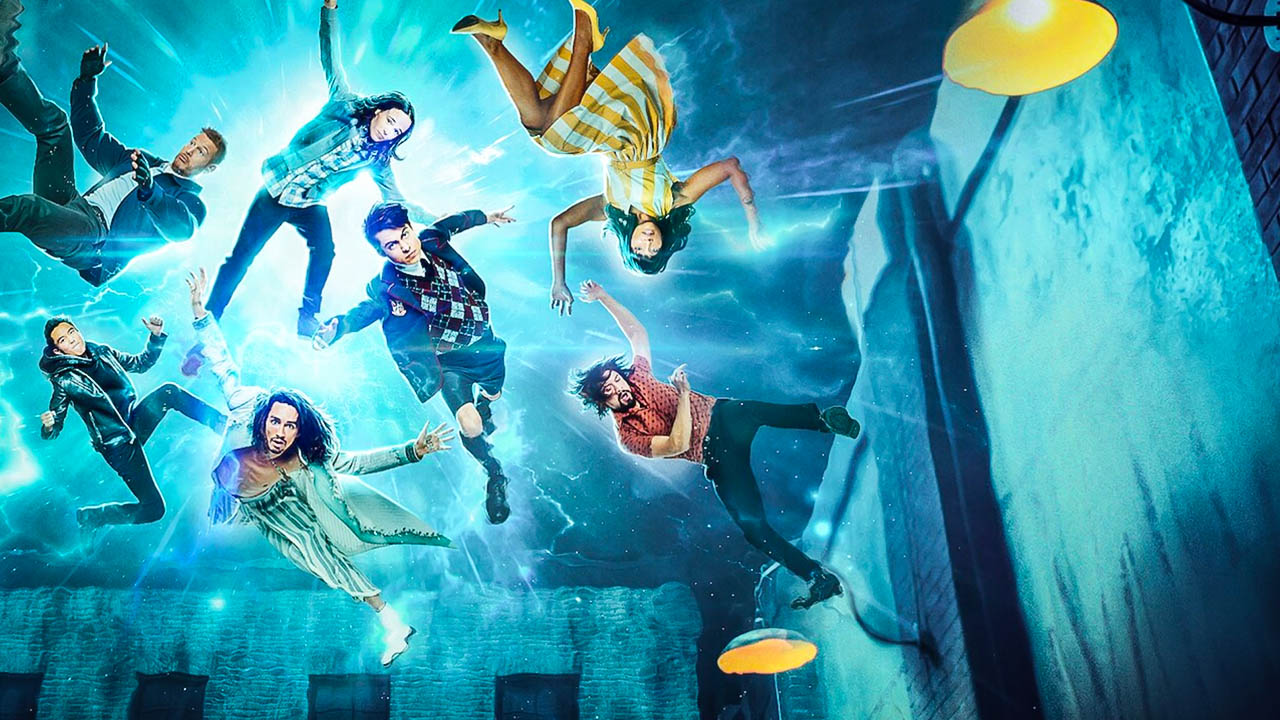 Later on, these kids started showing superpowers which Reginald tamed. He bought the kids together, formed a team (the Umbrella Academy), and trained them to control their powers and fight crime. But as the kids grew older, they all parted ways and left Reginald alone.
As the show progresses, viewers get to witness the reunion of The Hargreeves for Reginald's funeral. However, things are not that simple since an apocalypse is on its way. Unable to stop it after continuous efforts, the Hargreeves jump into another time zone to another place.
Moreover, things are not that easy for the Umbrella Academy since instead of landing together, they land in different time zones in Dallas, Texas. They once again reunite to stop another apocalypse from coming and ending the world.
Umbrella Academy Season 3 Release Date
In November 2020, the show's official Twitter page announced that there would be a season 3 whose shooting will start in February 2021. And yes! They did stick to their commitment and began shooting, making us hope that the latest season will be available for watching by early 2022 (only if the shooting ends by September or October 2020).
However, due to the current ongoing covid situation, shooting might take longer than expected. This is because, due to the current pandemic, shooting hours have been made shorter. Moreover, we never know when another lockdown might occur due to covid postponing the release to mid-2022.
So, for now, all we can do is keep our fingers crossed and hope that nothing goes wrong.
If everything does go as planned, Umbrella Academy season 3 will be available for binge-watching on Netflix by early 2022.
Umbrella Academy Season 3 Plot
Season 3 shall begin with the Hargreeves in a sticky situation. They will be found stuck in another alternate universe where they do not exist. In fact, there is no umbrella academy, and Sir Reginald Hargreeves is still alive. Ben, who was once a member of the umbrella academy, will be seen as a member of Sparrow Academy and will remember nothing about his old life.
According to the comics, the magical Hargreeves will have to find a way to stop another apocalypse and return to their old universe where they did exist.
Umbrella Academy Season 3 Trailer
Since the shooting had just begun a couple of months ago, there is no trailer available for season 3 on Netflix yet. Although looking at the previous trailers and episodes, the umbrella academy season 3 trailer will be nothing less than spectacular.
Umbrella Academy Season 3 episodes
Just like the previous 2 seasons, season 3 will also have 10 exciting episodes.
Umbrella Academy Season 3 Cast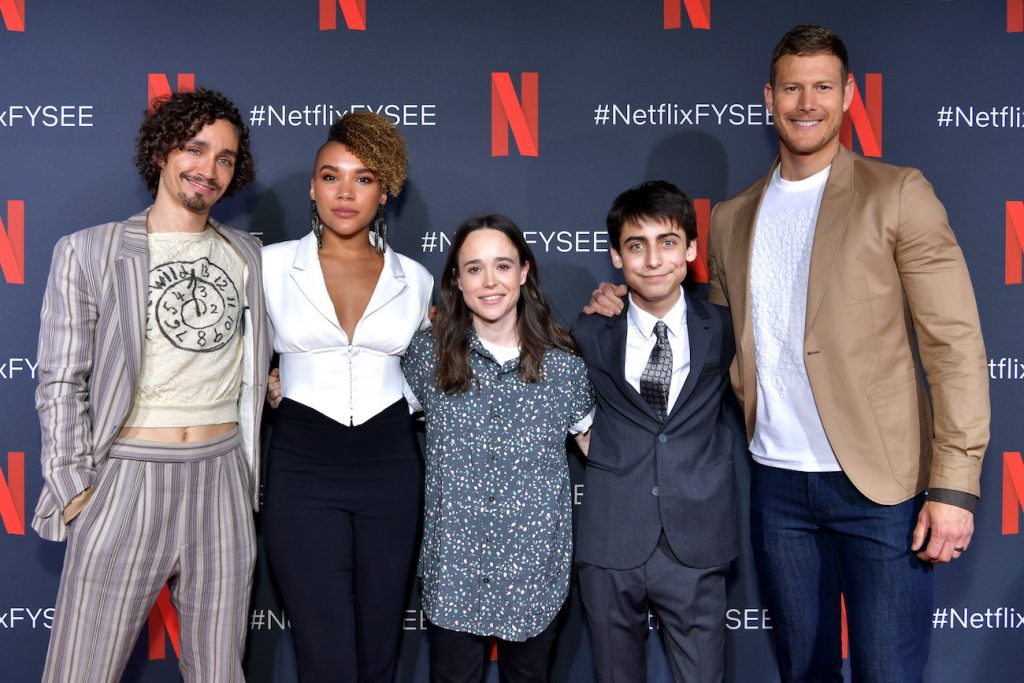 The umbrella academy season 3 cast will be much bigger than the previous cast, meaning viewers will get to watch many characters this season. All the confirmed characters that we know till now are:
Elliot Page as Vanya Hargreeves
Tom Hopper as Luther Hargreeves
David Castañeda as Diego Hargreeves
Emmy Raver-Lampman as Allison Hargreeves
Robert Sheehan as Klaus Hargreeves
Aidan Gallagher as Number Five
Justin H. Min as Ben Hargreeves (This time, he will star as number 2 of the sparrow academy)
Colm Feore as Sir Reginald Hargreeves
Jordan Claire Robbins as Grace
Adam Godley as Pogo
Ritu Arya as Lila Pitts
Justin Cornwell as Marcus Hargreeves
Britne Oldford as Fei Hargreeves
Jake Epstein as Alphonso Hargreeves
Genesis Rodriguez as Sloane Hargreeves
Cazzie David as Jayme Hargreeves
Where to watch Umbrella Academy
Umbrella Academy is a Netflix original and can be viewed on the platform in excellent quality.