Trigun Stampede's release date is what all fans are curious about! It is a post-apocalyptic space western and action anime adaptation of the series from the same franchise. The franchise took off when the first manga edition hit the market in April 1995. The manga is written by Yasuhiro Nightow and features five volumes. An addition was made to the manga line with Trigun Maximum, released in 1997.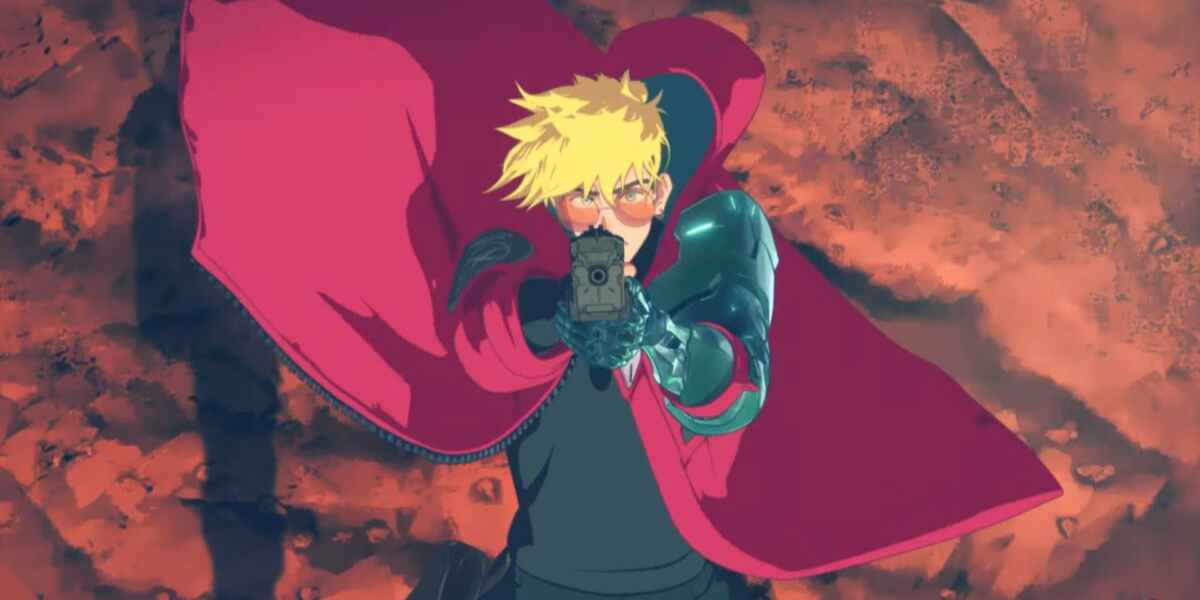 This series ran for a whole decade and consisted of 14 volumes. Considering the success of the manga and how well they are received, the shoemakers decided to give the manga an adaptation series.
Trigun Stampede Release Date
The series Trigun Stampede release date is announced to be Saturday, January 7th, 2022, with its first episode titled "No Man's Land." The series will air on local cable networks like TV Tokyo in Japan. For international fans to enjoy, the series will be released on Crunchyroll at 8:30 AM PST. Other times to look out for the series in different global timezones are:
Eastern Time – 11:30 AM

British Time – 4:30 PM

European Time – 5:30 PM

India Time – 10 PM

Philippine Time – 12:30 AM

Australia Central Daylight Time – 3 AM
The show was announced to be renewed in June 2022. The production studio Orange announced its official franchise website. Additionally, they uploaded the renewal announcement on social media platforms like Twitter. However, further information is yet to be known about other episodes. Moreover, there needs to be more particular about the number of episodes of the series.
Trigun Stampede Plot
The setting of Trigun Stampede will be an intergalactic planet in the 32nd century. This land far away would have five bright moons shining over its grounds. A few handfuls of survivors live on a "Plant" there. This Plant is a bio-powered reactor that creates all kinds of matter from scratch. These survivors have it extremely hard in this entirely barren no-mans-land. Not only are they threatened by these harsh conditions, but they also have a plethora of deformed creatures looking to feast on their flesh and blood.
Among these survivors is the highly skilled gunfighter and pacifist Vash The Stampede. He has a bounty of 60 billion dollars and is constantly trying to escape and fight bounty hunters. He is also known as the Humanoid Typhoon, and people fear getting involved with him. Except for one: Meryl Stryfe. Meryl is curious about how and why Vash got a bounty this huge on his head.
Meryl and her partner reporter, Milly Thompson, are employees at Bernardelli Insurance Society. The two find Vash left to fend for himself with his hands tied in the desert one day. The two rookie reporters take their chances and ask Vash to join him on his mission. They use this to get a major scoop on how Vash earned himself this high of a bounty. As the two continue to uncover things, they discover something huge: Vash has an evil twin brother named Millions of Knives. As the series progresses, Vash's past is revealed, and we also see how he managed to get the bounty on his head.
Trigun Stampede's Cast
The voice cast for Trigun Stampede starts some very famous personalities. That is a given, considering how well-known the franchise is. A few of these stars are:
Vash the Stampede, voiced by Yoshitsugu Matsuoka

Young Vash, voiced by Tomoyo Kurosawa

Millions Knives voiced by Junya Ikeda

Young Knives expressed by Yumiri Hanamori

Rem Saverem, voiced by Maaya Sakamoto

Meryl Stryfe voiced by Sakura Ando

Roberto De Niro, voiced by Kenji Matsuda

Nicholas D. Wolfwood, voiced by Yoshimasa Hosoya

Legato Bluesummers, voiced by Koki Uchiyama

Zazie the Beast, voiced by TARAKO

William Conrad, voiced by Ryusei Nakao
Trigun Stampede's Trailer
Since its renewal announcement in June, the production studio started rolling out teasers and trailers for the series beginning in July. This did a great job of building up anticipation amongst casual anime viewers and manga readers. After the July trailer, the second trailer was released in October, followed by one in November and another in December.