One of the best fantasy TV shows, the Witcher, has gained immense popularity among worldwide viewers. If you are into magic, legends, and monsters, this show is a must-watch for you. The series features Geralt- a monster slayer, Ciri- the Crown Princess, and Yennefer- the Sorceress and their journey through various points in time. The absolutely alluring plot and exceptional characters make the Witcher an all-time favorite show. Now that it has been quite some time since the first season's release, viewers are curious about whether there will be a second season. Is the Witcher Season 2 already in production? Is it going to be making its debut soon? Keep on reading to find out the latest information on the Witcher Season 2. 
What is the plot of the Witcher Season 1?
Consisting of eight episodes, the Witcher Season 1 made its debut in December 2019. The show opens with Geralt battling a monster called kikimora. After defeating it, he goes to Blaviken, a small town, where he meets Renfri and the mage Stregobor who are enemies. They each ask him for help to defeat the other, but he refuses to help either of them. However, later on, he defeats Renfri and her army to prevent her from killing innocent bystanders for revenge. On the other hand, Yennefer, a young girl who later becomes a powerful sorceress, gets bullied due to her deformities.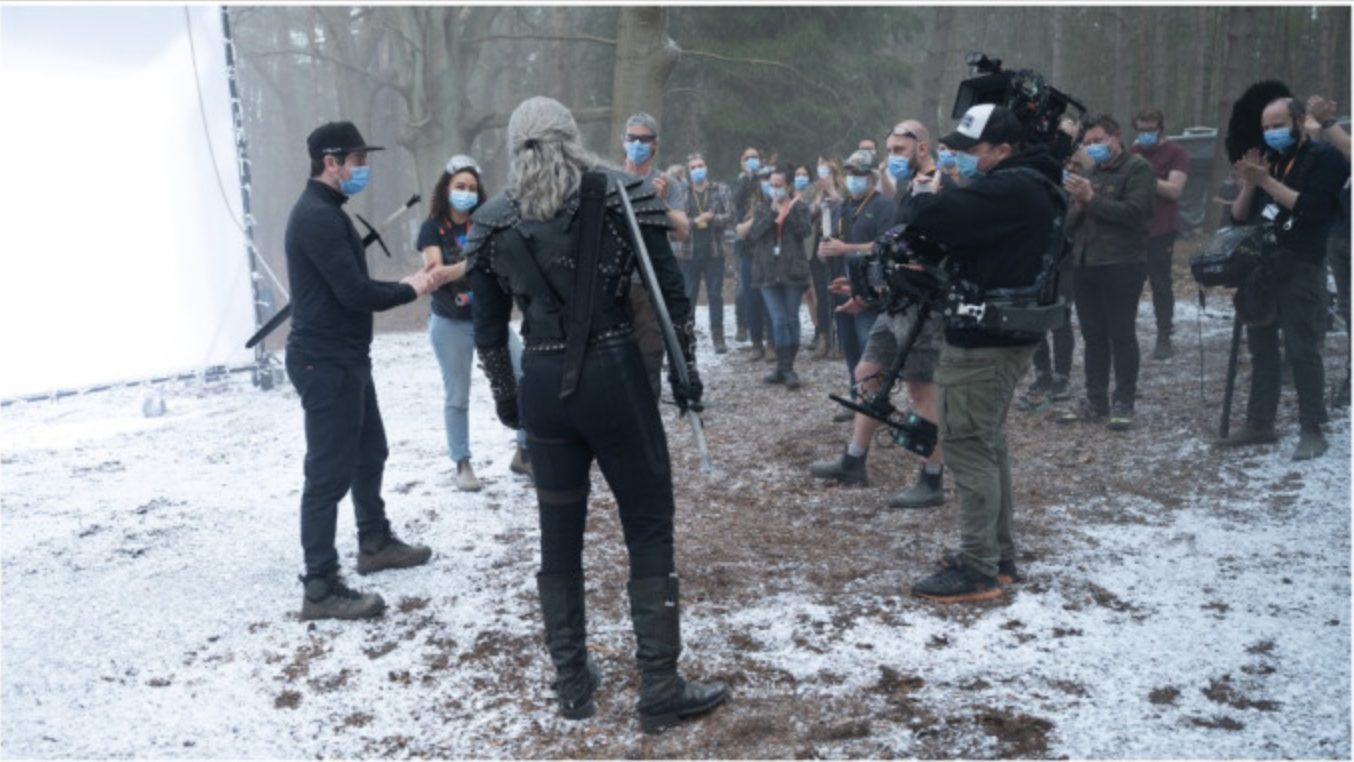 Her father ends up selling her for just four marks to a mage named Tissaia, who takes her to Aretuza, a magical academy, to teach her the art of becoming a mage. After learning a few skills, Yennefer undergoes a powerful and painful magical procedure to alter her appearance and become beautiful. Then, she uses her charms to persuade the king of Aedirn to choose her as his mage. She then meets Geralt and tries to use him to gain the power of a djinn. However, he realizes this and is successfully able to stop her from harnessing the djinn's power. They both even end up falling in love with each other. However, they do have a falling out, and Yennefer angrily leaves Geralt.
Yennefer and Geralt's story
On one side, Yennefer and Geralt's story unravels, while on the other side, Ciri, the daughter of princess Pavetta, becomes an orphan after losing both her parents. She is informed that she is the child of surprise and is tied to Geralt through the law of surprise. She must find him to be safe. Geralt saves her from the dryads who want to make her a dryad too. He then leaves her, but they do meet again and reunite.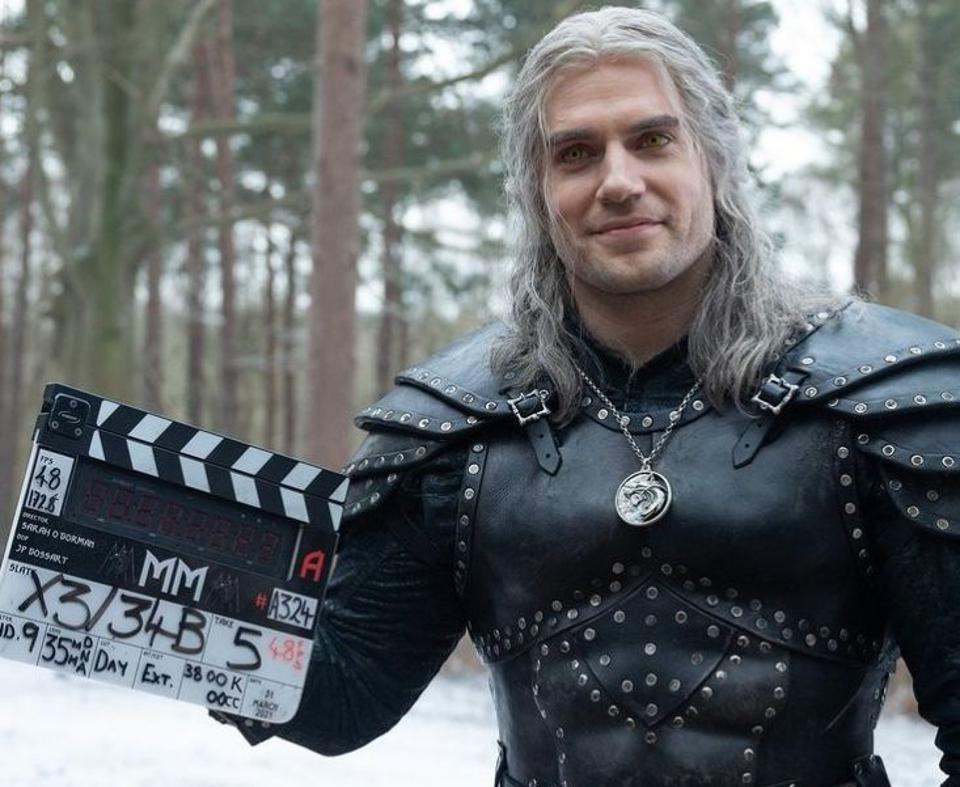 The last episode of the season features the Battle for Sodden Hill. The Nilfgaard mercilessly kills many mages but is defeated by Yennefer and her friends. The season ends with Geralt, the Witcher fainting after getting wounded during a fight with monsters. During his unconscious state, he has visions of his mother and mentor. Fortunately, he recovers and finally meets Ciri and completes his destiny. The Witcher is a spectacular show with amazing graphs and well-thought-out dialogues that are sure to win over the heart of any and every viewer. 
Who are the main characters in the Witcher Season 1?
The characters who have a major influence in the series are mentioned below.
Geralt of Rivia- He is a Witcher and is an expert at battling monsters.
Yennefer- She is the female lead of the show; a young sorceress with extremely powerful magic. 
Princess Ciri- The child of surprise who is bound by destiny to Gerald.
Tissaia- Yennefer's teacher is a powerful mage herself.
Where can I watch the first season of the Witcher? 
Fans can easily stream The Witcher Season 1 on Netflix, along with subtitles. Netflix also offers dubbed versions of the show in a variety of languages along with subtitles. 
Will there be Any Second Season of The Witcher?
As a fan, it will be great news for you to know that the series was renewed for a second season even before the first season premiered! The show has been an absolute hit among viewers; its ratings are as high as 76 million views! Thus, Netflix really couldn't say no to a second season. In fact, a third season has also been confirmed for production! 
Release date of the Witcher Season 2
The producers of the Witcher had begun filming the show in early 2020. However, like every other production, there were some delays caused by the ongoing pandemic. But there is no need to get your hopes down because a new season could be airing as soon as the end of 2021! Producers have already officially announced in the early part of April this year that the filming of the second season is a wrap. Keep in mind that the Witcher is a fantasy show that requires a lot more work than other genres. Thus, it is important to have some patience and hope the show airs as soon as possible. 
Characters appearing in the second season
The show's three main characters, Gerald, Ciri and Yennfer, will be returning in the second season along with Jaskier, Gerald's buddy, and Tissaia. A few new characters will also make an appearance in the Witcher season 2. Their names are Nivellen, Vesemir, Coen, Vereena, Lambert, Eskel, Lydia and Francesca. We do not really have much intel on the roles of each character so we will have to wait for the arrival of the second season to know more about them.
What will happen in the Witcher Season 2?
A teaser has been officially released by Netflix to give us some idea of what will happen in the second season of the Witcher. Based on this, the second season will feature Gerald taking Ciri to Kaer Morhen, his childhood home, to protect her. Will he be able to keep her safe? Will Yennefer and the Witcher reunite? Or will they never meet again?
Final Verdict
The Witcher is a sensational show that captures the true essence of fantasy dramas. It has everything; from magic to wars to love and friendship. The first season surely blew our minds away and we are sure that the second season will be just as good.