Netflix Japan has once again brought a manga (released in 2018 by Kousuke Oono) to life in the best possible way, and viewers can't have enough of it. The Way Of The Househusband is the perfect feel-good comedy show for people to binge-watch during these difficult times that covid has brought upon us. After the release of its part 1 in April 2021, fans wonder when they will get to see more witty, full-of-life episodes from The Way Of The Househusband Season 2, and we have luckily found all the answers to them.
The Way Of The Househusband Season 1 Plot
The show revolves around an ex-criminal, Tatsu, who changed his ways after getting married to Miku. He was once a Yazuka boss involved in numerous criminal activities. Still, everything changed for him once he fell in love with an ambitious girl, Miku.
Now, all Tatsu wants is to help his wife so that she can focus on her career, and in an attempt to do so, he decides to become a househusband, i.e., a stay-at-home husband who does all the chores of the house.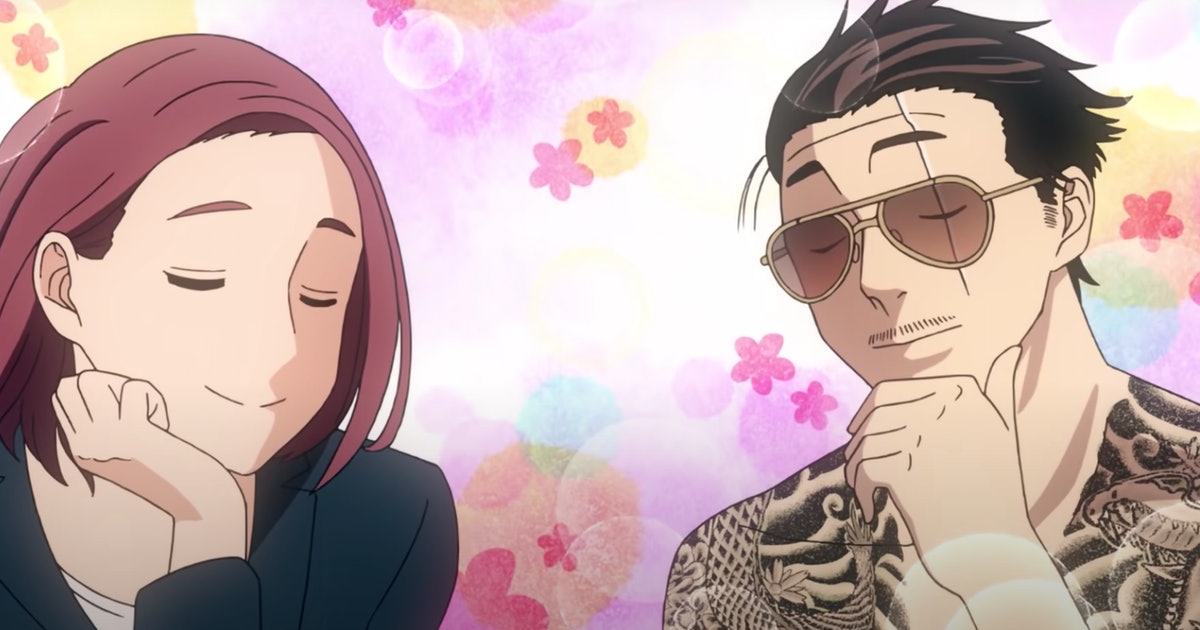 The comedy series shows Tatsu's struggle to change his life from being a mafia boss to a househusband and everything in between. Tatsu's unusual appearance, along with his quirky behavior, makes the show very interesting.
The show all has a bit of a drama that comes into life thanks to Tatsu's past. Now and then, while he is trying to lead a normal life, he comes across one of his past associates. No matter what the situation turns out to be, Tatsu always adds a little humor to it, which is why the show has been a huge success.
The Way Of The HouseHusband Season 2 Renewal and Release Date
The comedy show will be making its way back to the audience very soon, as Netflix Japan has confirmed it. The show has been officially renewed for part 2, but no release date has been announced. However, we can expect the show to go on air by late 2021 or next year. It probably will be produced by J.C. Staff.
What to expect in the way of the househusband season 2?
The way of the Househusband is a little different than most anime shows, making it more special and fun to watch. Each episode is different from the other, meaning the episodes aren't connected. Since each episode has a different story to tell, we can predict that Tatsu will continue to be a loving househusband. We'll see him doing some freelance work here and there whenever Yazuka needs money. Moreover, in part 2, viewers will see how Tatsu becomes better at doing household chores. We'll also see Masa in the upcoming part as she will be learning new things from Tatsu. Overall, the new season will be just as fun, hilarious and drama-filled.
Who will be returning for the new season?
The following cast members will be returning for the way of the household part 2:
Kenjirou Tsuda as Tatsu
Shizuka Itou as Miku
Kazuyuki Okitsu as Masa
Atsuko Tanaka as Hibari Torii
Mao Ichimichi as Gin
Yoshimasa Hosoya as Torajirou
Kimiko Saito as Town Chairperson
How many episodes will part 2 have?
Since the first part had 5 episodes divided into smaller six 17 minute episodes, we can expect the same from the second part.
Is The Way Of The Househusband Season 3 Coming?
The answer to this question is most probably! Although the series has not been renewed for part 3, there is a high probability that it will be. This is because there is still a lot of content available which can be utilized for part 3. The manga that the show is based on has 69 chapters at the moment. Out of these, 26 have been used for part 1, leaving enough for both; chapters 2 and 3.
Final Verdict
We have our fingers crossed that the show will air by late 2021 to move onto the next year with some positivity. However, on a side note, until season 2 is available for watching, you can rewatch season 1 with friends and family and have a nice laugh over Tatsu's silly acts.