The wait is over as The Summer I Turned Pretty season 2 finally has a release date of July 14, 2023. Amazon Prime officially announced the same on May 5. 
The streaming platform also confirmed that there would be a total of eight episodes which will air weekly, except for the first three episodes, which will premiere together on July 14. Moreover, before announcing the release date, the streaming platform shared a poster of season 2 in April, giving fans a hint that the new season's release was nearby. 
The Summer I Turned Pretty Season 1 Recap
Before we begin sharing more details regarding the second season, here is a trip down memory lane. 
In the previous season, we got introduced to the main cast, including Lola Tung (Belly), Christopher Briney ( Conrad), and Galvin Casalegno (Jeremiah).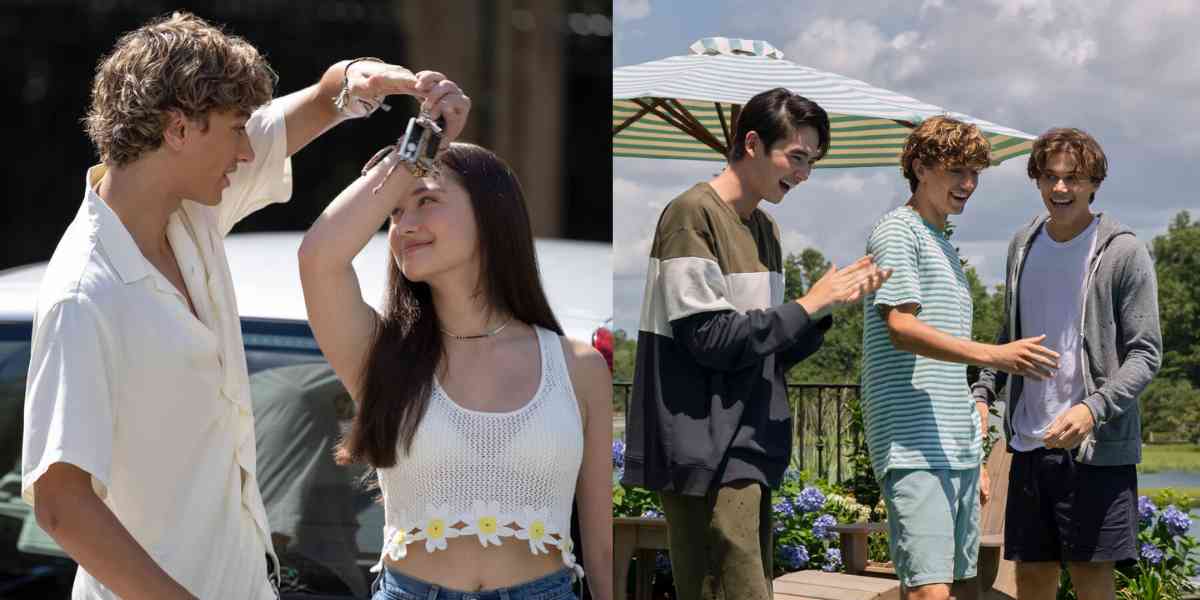 Related: Monsters at Work Season 2 Renewed on Disney+
The story of the first season is narrated by Belly, who goes to a fictional island called Cousins Beach for the summer. Her mom's friend lives there with two of her sons, Conrad and Jeremiah. The series gets interesting as Belly finds herself in a love triangle between her and the brothers. Although it looked like Belly chose Jeremiah, she kissed Conrad in the season finale. Their story continues in season 2 as it takes a shocking turn. 
The Summer I Turned Pretty Season 2 Episodes
Like the first season, season 2 also has eight episodes named "Love Lost", "Love Scene", "Love Sick", "Love Game", "Love Fool", "Love Fest", "Love Affair", and "Love Triangle". Filming for the second season began in 2022 and ended in November 2022 as Amazon Prime shared a picture of the cast with the caption, "And that's a wrap on season 2 🎬."  
Related: Killers of the Flower Moon: Everything Revealed So Far
Plot
The Summer I Turned Pretty is a trilogy, and season 2 of the series is supposed to tell the story of the second part of the trilogy, 'It's Not Summer Without You'. 
However, according to the official synopsis of the season, we know that Sussanah is fighting for her life against cancer in this new season. Furthermore, Cousins Beach, which Belly always waited to visit every year, is not the same this year. Belly needs to put her love triangle with Sussanah's sons to the side and focus on being there for everyone in these difficult times. 
The Summer I Turned Pretty Season 2 Cast
Along with the first season's main cast, i.e. Tung, Briney and Casalegno, Jackie Chung and David Iacono will return for The Summer I Turned Pretty season 2. Sean Kaufman will also return for the second season.
 Furthermore, Kyra Sedgwick and Elsie Fisher will also be joining the cast of season 2. However, details about their characters haven't been shared.
Related: Joe Zucchero Cause Of Death Revealed! The Founder of Mr. Beef Died at 69
However, one of the cast members from season 1 who will not be seen in The Summer I Turned Pretty season 2 is Minnie Mills, who played the role of Shayla, Steven's love interest. She shared this news via an Instagram post. She praised her character Shayla for being confident and empowered. Minnie also expressed her gratitude for getting a chance to play Shayla, as it represented a strong Asian woman who doesn't need a white man and doesn't doubt her abilities because of her ethnicity. She added that Shayla and Steven made a wonderful couple as they showed a love story of a healthy relationship between two Asian people.