With the pandemic making most of us feel down, feel-good shows like Sweet Magnolias save the day with their tremendous charisma and charm. This American romantic drama series has made viewers fall in love with it from the very first episode. From storybook romance to failing marriages and divorces, this show covers it all as three young women try to juggle their love lives, career, and families. Clearly, one season of this spectacular show is not enough for us, and viewers are curious about the release of Sweet Magnolias Season 2. Keep on reading to find out the latest information about Season 2 of Sweet Magnolias.
What is the plot of Sweet Magnolias Season 1?
The first season deals with three best friends, namely Maddie, Helen, and Dana Sue, who struggle to balance their lives. They get together and form a group called Sweet Magnolias. The show opens with Maddie going through a divorce as her husband Bill falls in love with another woman, Noreen Fitzgibbons. Her best friends Helen and Dana Sue, help her deal with the shock of the divorce.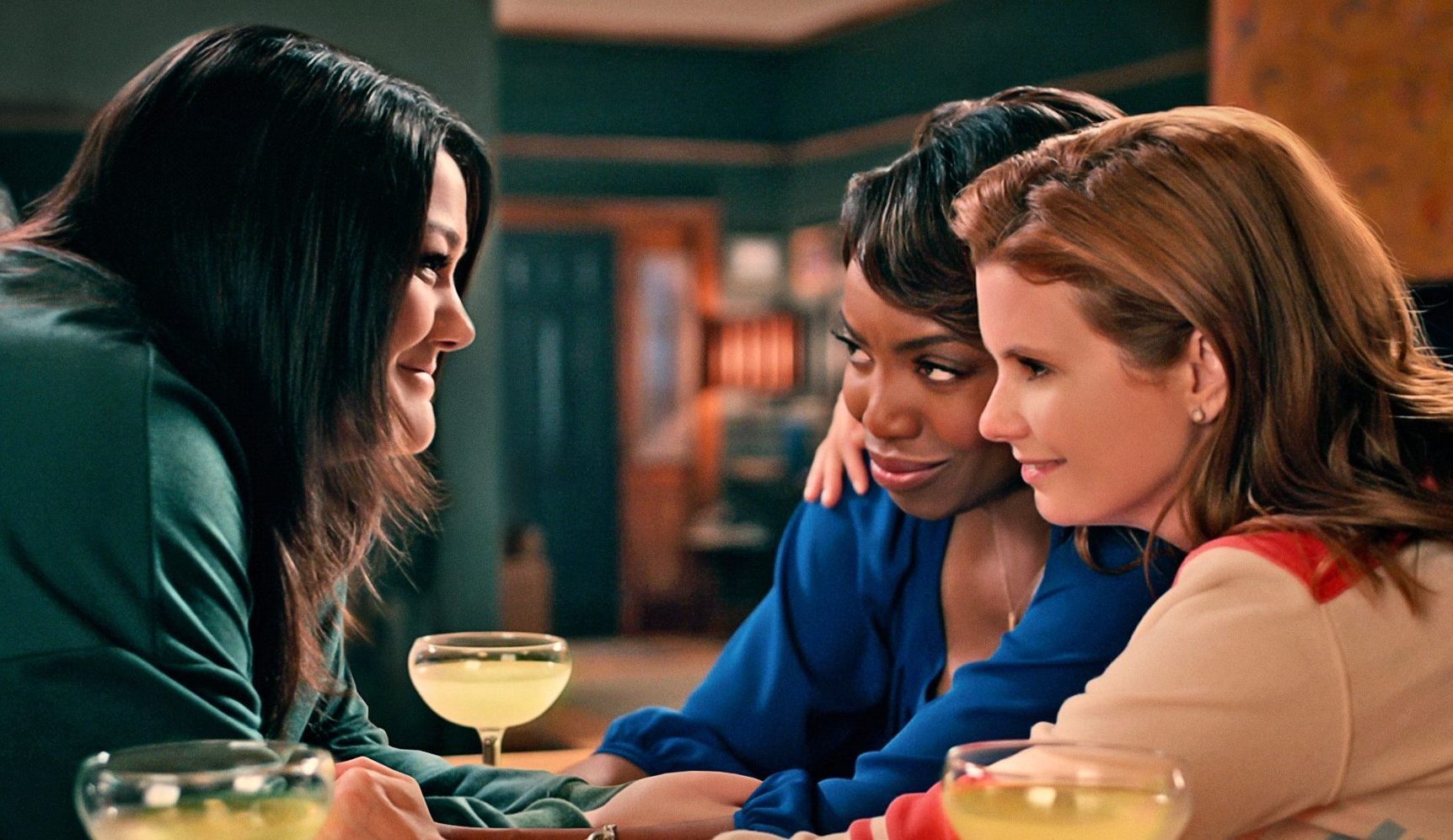 They suggest opening up a spa, and Maddie reluctantly agrees to the new business idea. While setting out on this new adventure, Maddie must also take care of her three kids; Katie, Tyler, and Kyle. Not only this, but her life is further complicated as she begins to date Tyler's baseball coach, Cal Maddox. As the weights of a new business venture, a new dating life, and the added new responsibility of being a single mom weigh down on Maddie, she struggles to keep up.
On the other hand, Dana Sue tries to keep up with her work while struggling with high blood sugar and connecting with Annie, her daughter. She may also have an estranged son named Isaac, who works as a kitchen staff member in her restaurant named Sullivan. Meanwhile, Helen, who has focused her entire life on having a successful career, realizes that she is ready to have kids. She discusses this with her partner Ryan who refuses because he is still traumatized by the dead newborn he saw in the past.
This results in the relationship ending and Helen moving on to find someone on the same page. The story also features Bill and Noreen, who end up getting pregnant. Bill must also fix his relationships with the people he has hurt, namely Tyler. To do this, he even buys Tyler his own personal car!
However, this action makes Noreen realize that Bill is quite egotistical and self-centered. Thus, she, too, leaves him. Bill then goes back to Maddie and asks her for another chance, but the season ends before giving him a definite answer. The season's finale features Maddie's son Kyle getting in a severe car crash. An unknown character is also present in the passenger seat, but producers will only reveal the details of him/her in the second season.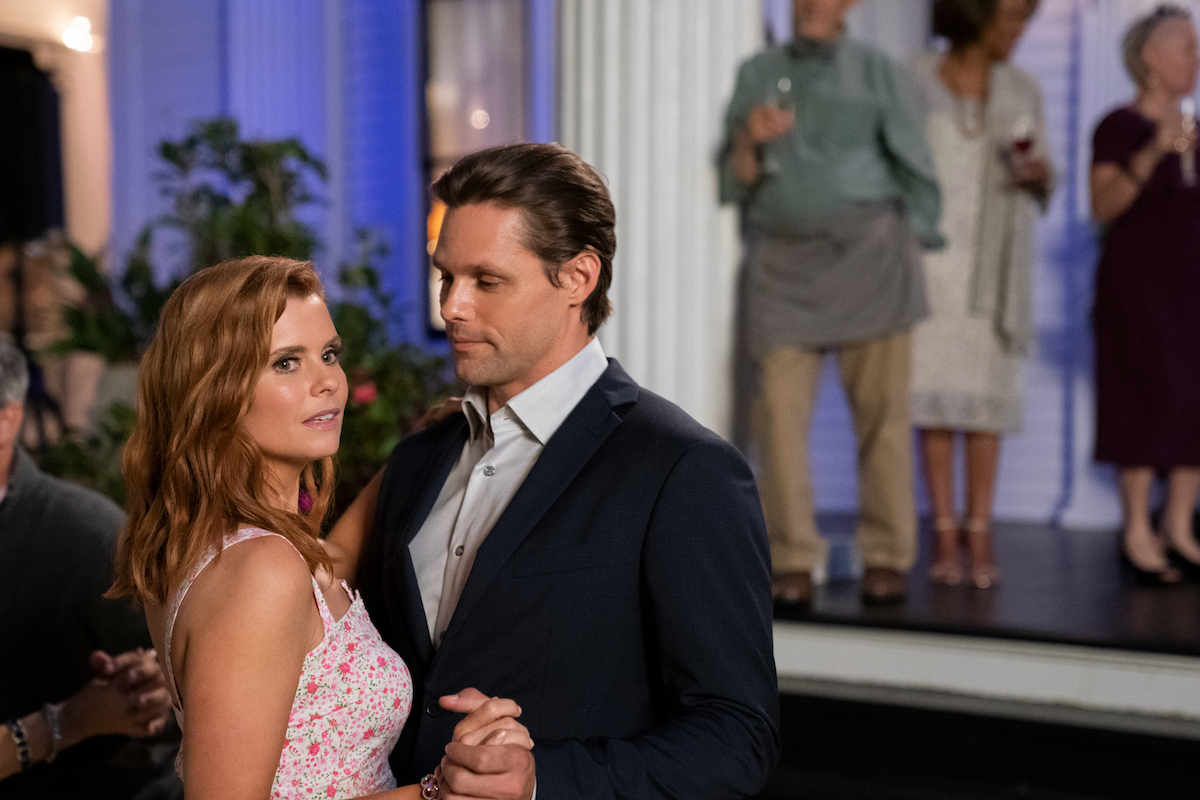 Who are the main characters in Season 1?
The story mainly revolves around the following characters
Maddie Townsend- The newly divorced single mother who is a part of the Sweet Magnolias friend group
Dana Sue Sullivan- A divorced mother who runs her own restaurant and is one of the three members of Sweet Magnolias
Helen Decatur- A successful attorney who is a part of the Sweet Magnolias friend group
Kyle Townsend- Maddie's Son
Tyler Townsend- Maddie's Son
Katie Townsend- Maddie's Daughter
Annie Sullivan- Dana Sue's Daughter
Bill Townsend- Maddie's Ex-husband
Isaac Downey- Possible estranged son of Dana Sue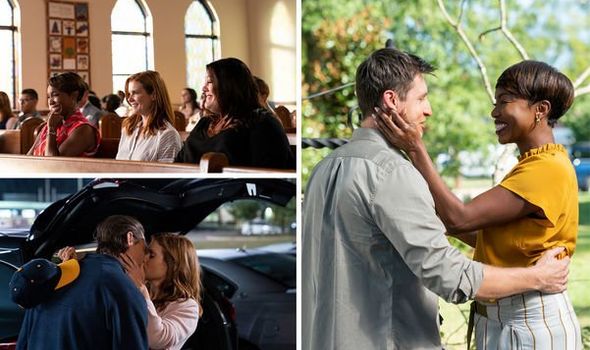 Where can you watch Sweet Magnolias Season 1?
Sweet Magnolias can be streamed on the top-rated streaming platform Netflix. It is originally in the English language but can be watched in other dubber versions. Additionally, you can also view the show with subtitles in English or a variety of other languages.
Will there be a Sweet Magnolias Season 2?
With quite a few loose ends to tie up, Sweet Magnolias will be returning with a bang for Season 2. Netflix has officially confirmed the news! The second season is already in production, so we may be watching the show earlier than expected.
Release date of Sweet Magnolias Season 2?
Although no release date has been officially announced, we believe that the second season will make its debut by the end of 2021. Initially, it was expected that the second season would be aired in spring 2021, just like the first season aired in spring 2020. However, the Covid-19 pandemic imposed restrictions and led to delays in production. But now the productions are back on, so we might get to see the second season before the end of this year.
What will happen in the second season?
Season 2 will finally let us know who was in the passenger seat with Kyle. Moreover, we will also find out if Maddie gives Bill another chance for the sake of her kids. Then, there is Helen and her desire for a child; will she find a lover? Will she adopt? How desperate is Helen to get a child? And, of course, let us not forget our dearest, Dana Sue. Is Isaac really her estranged son? Or is it all just a big misunderstanding? We have so many questions, and we can get answers once the second season premieres.
Final Verdict
Sweet Magnolias is a great show to watch when you want to kick back and relax. It makes you laugh till your stomach hurts but also makes you cry till your eyes dry out. Full of ups and downs, the first season had us hooked from the very beginning, and we can barely wait for the second one. With the second season already in production, we really won't have to wait for long for it to premiere.