One of the newer hits in the world of animated series has been the show Smiling Friends. Since the first season dropped back in January 2022, fans only have one question when will Smiling Friends Season 2 release?
Smiling Friends Season 2 Release Date
Unfortunately, there is no release date for Smiling Friends Season 2 as of today. However, Zack Hadel and Michael Cusack confirmed that they are working on a season 2, but there have been no official statements regarding the exact release date from the production team or the creators. 
When the pilot episode premiered on 1st April 2020, many assumed that this was just an April fools joke and there would be no follow-up episodes. However, almost two years later, the remaining seven episodes were dropped.
Fast X Release Date, Trailer, Cast and Plot
Smiling Friends Season 2 Cast
Most of the voice cast from season 1 will be returning due to their magnificent performance in portraying the satirical and sarcastic humor of the characters. Zach Hadel plays the voice of Charlie Doppler, Marc M as the Boss, Erica Lindbeck as The Princess, Joshua Tomar as Centaur, and many more.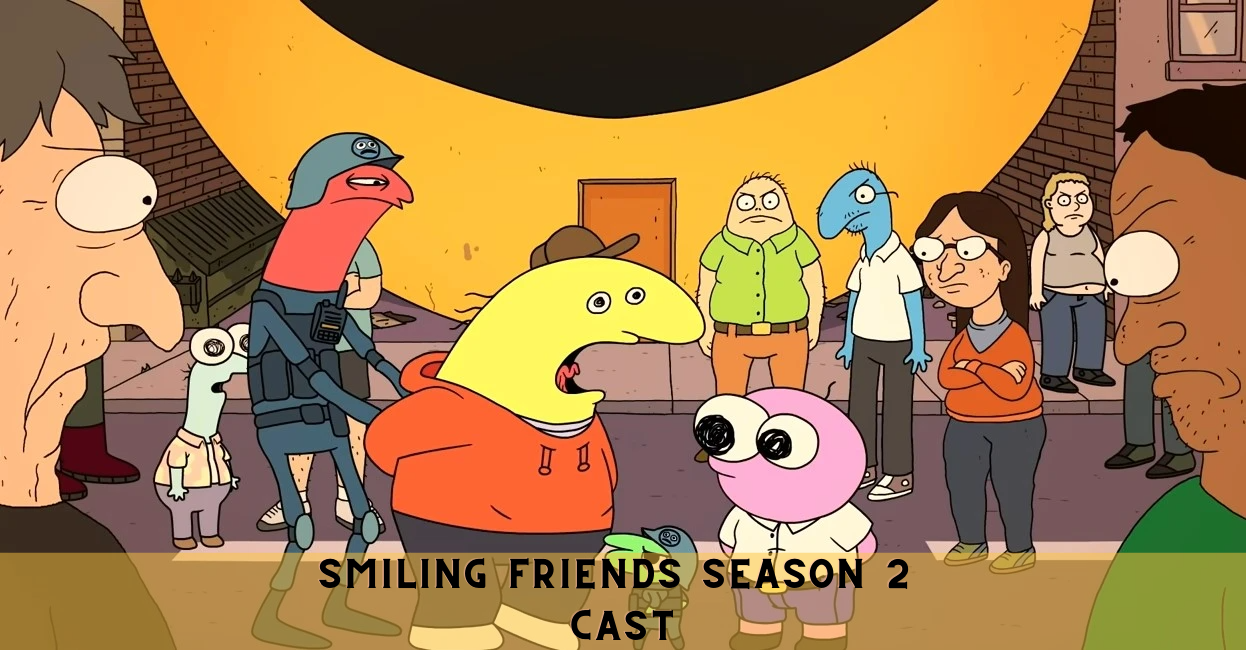 The voice cast of this show is known to play multiple characters at once. Michael Cusack will play the role of Pim, Alan, Pim's Sister, Pim's Dad, Pim's Mother, Mr. Frog, Grim, Ketchup Packet, and The Witch. Marc M. will once again reprise the role of The Boss. Chris O'Neill will play the role of Auditioning Father and Smormu. David Dore will play Party Bro and Forest Demon, and Erica Lindbeck will continue her voice role as Assistant, Mustard Packet, Pepper, Jennifer, and Enchantress. In addition to these, there will be several other cast members from season 1 who will be making a comeback.
Dragon Age Absolution Season 2: Will we get to see another season?
Smiling Friends Season 2 Storyline
Smiling Friends Season 1 followed the story of Charlie and Pim, who started a hotline to spread happiness amongst their clients. Mr. Frog, Ketchup Packet, and the Enchantress are just some of their clients. The two friends soon realize that making people happy is much more challenging than it seems due to the deep-seated nature of some of their client's problems.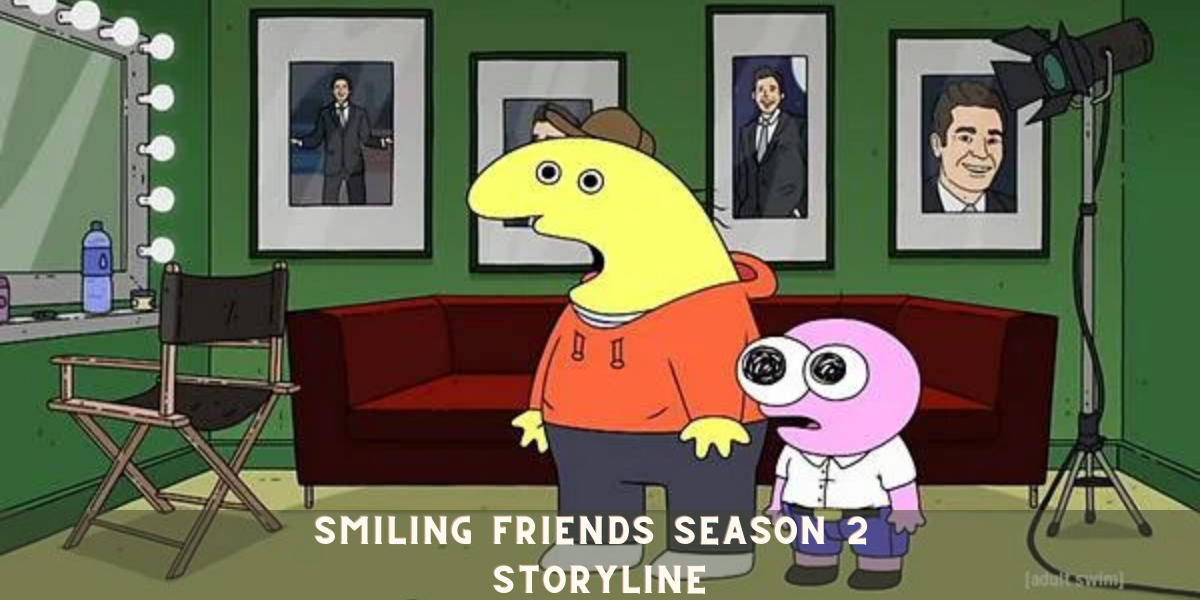 In the season 1 finale, we see Charlie being struck by a Christmas tree and sent to hell. In hell, the cynical Charlie tries to make satan happy, striking a deal with him that if he succeeds, satan will have to send him back to earth. Towards the end of the last episode, we see Charlie return to the world during his funeral. Will Charlie's experience with death make him a changed man or will he continue his cynical behavior while trying to spread happiness in his unique way in the second season?
Moreover, the co-creator of the series Michael Cusack, recently spoke about Smiling Friends season 2 at the Adult Swim Festival. He said:
"It's going to be a continuation of season one without feeling too repetitive…It's an interesting show dynamic where it's like alright, they're helping sad people, but we don't want to make it like they're helping a guy that's gonna kill himself every episode. It's a challenge to have it be more of a sandbox show where you can see these interesting characters and different areas of the town or world."
Trailer
Smiling Friends is an animated series falling into the Adult Swim genre; it is doubtful that fans will receive a trailer before the official announcement of season 2. That is because shows of this kind usually directly release the season, as there is not much to show in the trailer.