Representing Brazil in the Oscar race, Gabriel Martin's Mars One has long received a juggernaut of hype as the best film and the real crowd-pleaser before its official premiere! However, the wait is finally over as Ava DuVernay's distribution banner ARRAY Releasing has revealed the release date status of the project Marte Um for the Netflix streaming platform. And luckily for the fans, its arrival is pretty close too!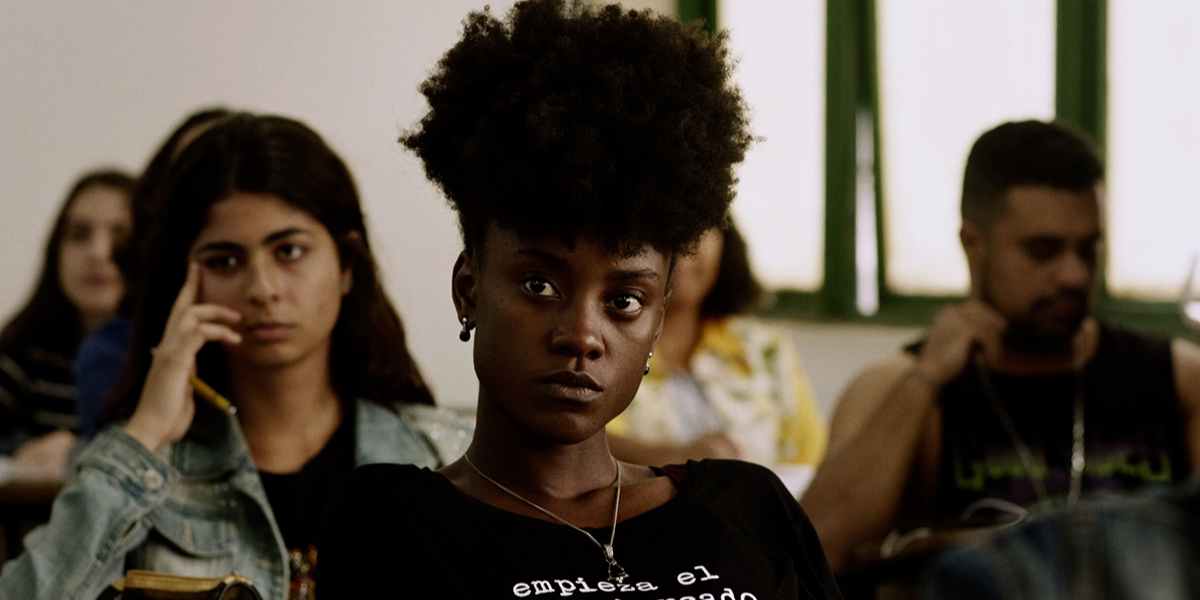 Here are all the details that you need to know about the new film Mars One: what is its release date on Netflix, what is its plot, who is the cast, and is the trailer out or not?
Keep on reading the article to find all that out!
When will "Mars One" be Released on Netflix?
It is set to make its theatrical and streaming debut on Netflix on the 5th of January, 2023.
However, its release is limited to selected regions only, and those regions happen to be:
The United States of America

Canada

The United Kingdom

Australia, and

New Zealand.
As for international viewers, there is yet to be an alternative to watching the film.
How Long will "Mars One" be Available on Netflix?
As per Netflix's output deal with Ava DuVernay's ARRAY Releasing outfit, the streaming platform holds onto the rights of ARRAY Releasing films for up to three years.
That said, Mars One will be available to watch in selected regions until 2025.
What is the Film all about?
Written and directed by Gabriel Martins, Mars One is an emotionally endearing story of a struggling lower-middle-class black family living on the outskirts of Brazil. Who had to constantly face realistically dire situations that unbalanced their lives and pushed them to find a way to reinvent themselves and their family ties.
As per its official synopsis:
"The Martins family are optimistic dreamers, quietly leading their lives in the margins of a major Brazilian city following the disappointing inauguration of a far-right extremist president."
Thus,
"As a lower-middle-class Black family, they feel the strain of their new reality as the political dust settles."
It is a good-hearted, compelling, moving, oddly old-fashioned tale. The characters have to initially fall apart to finally understand that they must create a balance between their pursuit of dreams and what they already hold dear to achieve long-lasting happiness ultimately.
Who are the Cast Members and Characters of the movie?
One of the movie's highlights was the acting of the ensemble cast, who wowed everyone with their jaw-dropping portrayal of the heartfelt story of "The Martins family" in Brazil. 
Every actor magnificently played their character and allowed the audience to emotionally connect with them to the point that it left everyone wanting to spend more time with the family even after the film's end credits rolled.
Following are the names of the cast members and the characters they are playing in the Brazilian film:
Rejane Faria as Tércia – the mother in the family who reinterprets her world after an unexpected encounter leaves her wondering if she's cursed.

Carols Francisco as Wellington – the father in the family and Tércia's husband who puts all of his hopes into the soccer career of their son, Deivinho.

Camilla Damião as Eunice – Tércia and Wellington's older daughter who falls in love with a free-spirited young woman and ponders whether it's time to leave home.

Cícero Lucas is Deivinho – Tércia and Wellington's son who reluctantly follows his father's ambitions despite secretly aspiring to study astrophysics and colonize Mars.

Ana Hilário as Joana.
How Long is "Mars One" Run Time?
Mars One has a run time of one hour and fifty minutes.
Is there a Trailer Out for Mars One?
Yes, there is! The trailer for Mars One was released on the 15th of December, 2022, and is available on Netflix.
More about Gabriel Martin's Mars One:
Winning the critics' hearts with its world premiere at Sundance Film Festival in January 2021 and subsequently generating favorable reviews from them. Mars One ultimately sparked the interest of the larger audience towards the tender storyline of a lower middle-class Brazilian family in crisis and is now dying to get their hands on it!
The movie "Mars One" has already been making massive success in numerous film festivals, swooping multiple wins at:
The Gramado Film Festival

The L.A. Outfest

The Nashville Film Festival, and

The San Francisco Film Festival.
Not only that, but Mars One also happens to be one of the six films pre-selected by the Brazilian Academy of Cinema and Audiovisual Arts as the South American country's official contenders for Best International Feature Film at the 95th Academy Awards. 
According to Lorna Lee Torres, Head of International Sales on Mars One:
"Gabriel Martins has crafted an uplifting and tender film about a family's hopes and dreams, set against a Brazil in constant turmoil."
Further adding that, 
"We are beyond excited to champion this beautiful film, and invite audiences to share in these characters' successes, failures, fears, and loves—all portrayed with delicacy and charm."
Overall, Mars One has been praised by all for not only being "emotionally layered" and representing an economically struggling Black Brazilian family for the first time in Brazil's cinematic universe.