Warner Bros. Interactive Entertainment again delays Hogwarts Legacy PS4, Nintendo Switch, and Xbox One releases. The game got delayed before. As we all know, the developers promised to drop Hogwarts Legacy PS4, Nintendo Switch, and Xbox One versions all in 2021. But as time passed, we saw how the plans were mainly delayed. And once again, Hogwarts Legacy got a new release date.
Gamers are now becoming frustrated for apparent reasons. However, one important thing is that developing games takes a lot more time than any usual production. There are many stages to overcome the minutest mistakes in the gameplay. 
Now, after delaying the Hogwarts Legacy, a new release date is out for the fans. The fans believe this was the final delay and can only hope things go smoothly. So, we will share all the information to keep you on the right track.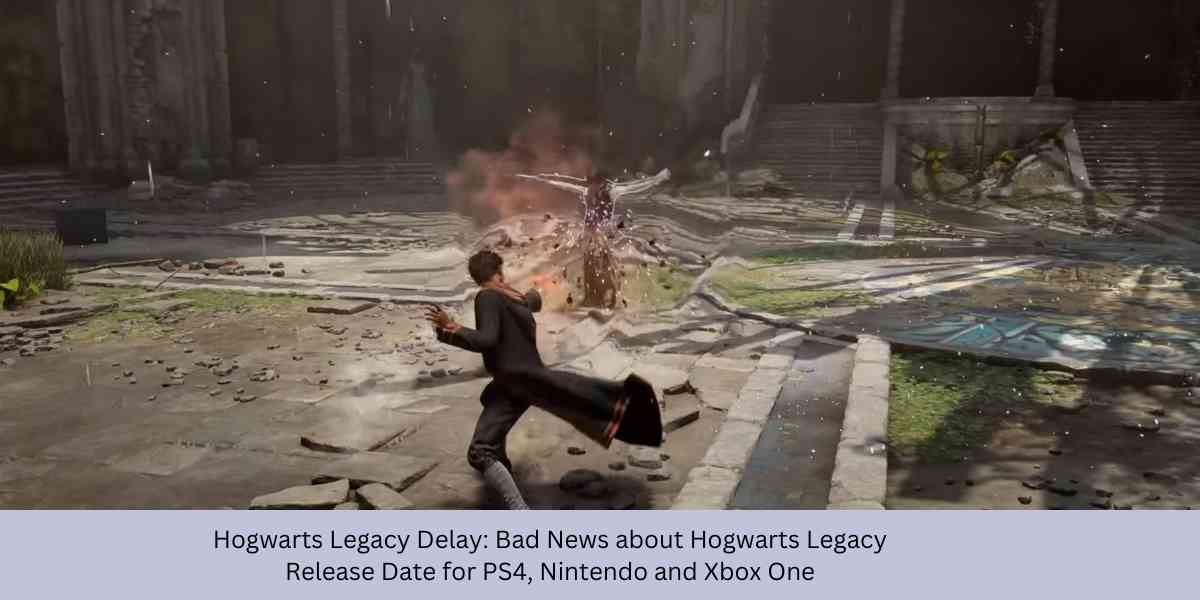 Hogwarts Legacy Delay: New Hogwarts Legacy PS4, Xbox One, and Nintendo Switch Release Date Has Been Announced
The news about Hogwarts Legacy Delay is entirely true!
Warner bros delayed the Hogwarts Legacy PS4 and Xbox release date to a new date of 4th April 2023 and 25th July 2023 for Nintendo Switch. But the good news is Hogwarts Legacy will be releasing on 10th February 2023 as scheduled for platforms such as PlayStation 5, Xbox Series X, and PC via Steam.
The date is the same for the new-generation platforms. Still, previously, Hogwarts Legacy PS4, along with Switch and Xbox One, was originally going to release on the same date of 10th February. Now, there is a change of plan only for a few specific platforms. Interestingly, the developers only provided information besides saying they wanted to enhance the gaming experience on all platforms. Thus, this is such a disappointment for Harry Potter fans having older consoles or systems.
The point is that this hasn't been the first delay. In September 2020, the team of Hogwarts Legacy revealed that the game would launch in 2021. But then there was no response until declaring that Hogwarts Legacy would again drop in August 2022.
Fans were full of hope yet again. Soon, the team pushed back the release date to 10th February 2022, and the gamers thought this would be the final delay. Well, killing all your expectations, Warner Bros announced a further delay, and fans are confused about the game's future.
Since Avalanche Software is actively participating in this project, we hope it makes the most use of time to make the game flawless for older gaming systems.
Can You Pre-order Hogwarts Legacy PS4
You can pre-order the game from the official website of Hogwarts Legacy and even Steam, Xbox, and PlayStation websites. It is also available for pre-ordering on third-party websites. Those who have bought the digital deluxe edition will enjoy a 72-hour early access to the benefit of purchasing the top-tier services.
But please note the Hogwarts Legacy PS4 and other older gaming systems versions need to be added for pre-orders. If you want to experience the magic of Hogwarts Legacy, you can watch the immersive 14-minute gameplay demo. It will take you through the experience you have wanted to explore.
 On the other hand, the Hogwarts Legacy Standard and Deluxe Editions will not allow early access. This is because it will launch together on 4th April 2023, for all the pending platforms.
What Is Hogwarts Legacy About?
Hogwarts Legacy takes you through an open-world action RPG beautifully set in the 1800s. It allows you to customize yourself as a Hogwarts student. Here you can craft and use potions, learn about powerful spells and even create bonds. You will be a part of the journey through which you get to explore the wizarding world. There are going to be different dangers and challenges. But you have the power to succeed in all circumstances.
Warner Bros clarified that the story for the game would be similar to that of the original JK Rowling books. The biggest USP of Hogwarts Legacy is how it enables one to create transgender characters. So, Hogwarts Legacy PS4, PS5, Xbox, PC, and other versions will follow the same story and format.
Final Words
Another delay for Hogwarts Legacy PS4 and all the old-generation consoles means you won't have the game simultaneously as the other console players. It might be heartbreaking, but you have nothing to do other than expect a hassle-free release. There might not be any further delays, but who knows what the developers have in the plan.
We hope that this article helped you with the information regarding Hogwarts Legacy Delay!