With Apple's newest original series, Hello Tomorrow, you may pack your bags and head to the Moon! The idea of inhabiting a planet other than Earth has fascinated humans for a very long time. If you could live on the Moon, would you? Those with such dreams should continue reading this article and find out what Hello Tomorrow has in store for you! 
The plot of Hello Tomorrow
Considering the series' elegant sci-fi depiction, Hello Tomorrow is set retro-futuristic in mid-20th century America. The main character Jack is a shrewd and motivated salesman with high hopes for a more prosperous and technologically sophisticated future. The story's central idealistic civilization has made some incredible technological advances.
However, our clever charming protagonist now has his sights set on something much loftier: sending humans to the Moon. His unyielding optimism fuels his team and their eager clientele, but it could trap him in a delusion that keeps him alive. A major red flag is that Jack and his company may not be what they seem to be. If it's all a sham, well, he might be the one who takes off for the Moon to escape his angry clientele. So what is the truth? We will find out once the series is out very soon. 
When is Hello Tomorrow Releasing?
The release date for the drama series, which will premiere exclusively on Apple TV+, is planned for February 17, 2023. The first three episodes of the ten-part series are scheduled for release on the 17th. The remaining episodes will be released Every week until April 7.
How can you watch the series? Read below to find out.
A subscription is required to watch it online. For as little as $6.99 a month, you can subscribe to Apple TV and watch Hello Tomorrow and some of the most popular series on television. 
Big George Foreman Release Date Cast, Plot, Trailer and Spoilers!
Is There A Trailer for Hello Tomorrow?
Yes, there is! On January 18, Apple TV debuted the series trailer, which gave fans a preview of everything that was to come. In the teaser, the main character of the series, Jack, is seen gifting families what they wrongly believe to be lunar real estate. This serves as a demonstration of how the concept of fast travel works. They must be made aware that Jack will do anything to make his vision of the not-too-distant future a reality. The creative sales methods, eye-catching pictures, and small booklets make up the focus of the entire collection of retro-futuristic concepts. This serves as the centerpiece of the whole group.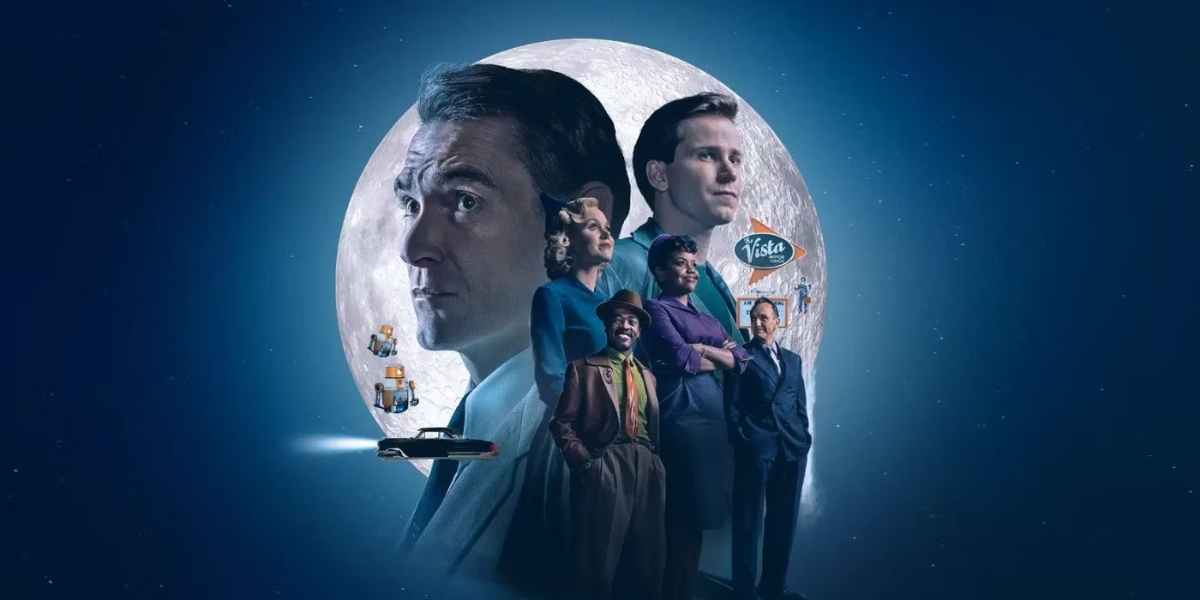 Who is in The Cast Of Hello Tomorrow?
Billy Crudup will be playing the show's main character Jack Billings. He is a traveling salesman in hot water after pushing his firm into a new market: timeshares on the Moon! Furthermore, we will see Hank Azaria from "The Simpsons" playing the role of Eddie Stedman, a fellow salesperson. In addition, Haneefah Wood from "Murderville" plays Shirley Stedman, wife of Eddie Stedman. She is just as eager to make a mint from this new prospect.
Alison Pill, Nicholas Podany, and Dewshane Williams star in the series as Myrtle, Joey, and Herb, respectively, characters whose lives are profoundly altered due to Jack's shady business practices.
The plot of Hello Tomorrow sounds promising, and we think we are in for a ride! Travel to the Moon? Why not! So stay tuned, Hello Tomorrow is just around the corner. 
RoboCop Rogue City Gets Release Date for Nintendo Switch, PlayStation 5, Windows PC, and Xbox Series X in June 2023