The sensational Japanese Anime Series Dr Stone has stolen the hearts of millions across the globe. It has a captivating plot with incredible voiceovers that are sure to capture the viewer's attention. The first season was released in December 2019. It gained immense popularity, and hence, the productions for the second season started soon after the first one ended. The second season has recently reached its end in March 2021. Now, viewers are curious about the release of Dr Stone Season 3 as many mysteries still need to be unraveled. Should viewers expect a season 3 anytime soon? Is there even going to be a season 3? Keep on reading to find out the latest updates on the release of Season 3 of Dr Stone.
The plot of Dr Stone Season 1 and Season 2
Quick Recap of Season 1
The first season opens with Taiju, Senku's dumb yet loyal and strong friend, trying to muster up the courage to tell Yuzuriha his feelings. Then, there is a sudden light, and Senku wakes up from a stone state 3000 years later. All around him, people have been petrified. He is smart yet weak and requires the help of Taiju. He revives his best friend and his love along with Tsukasa, who is strong and smart. However, Tsukasa and Senku have a major fight regarding the future of humanity. Senku wants to revive everyone, but Tsukasa only wants to revive children as he wants absolute power.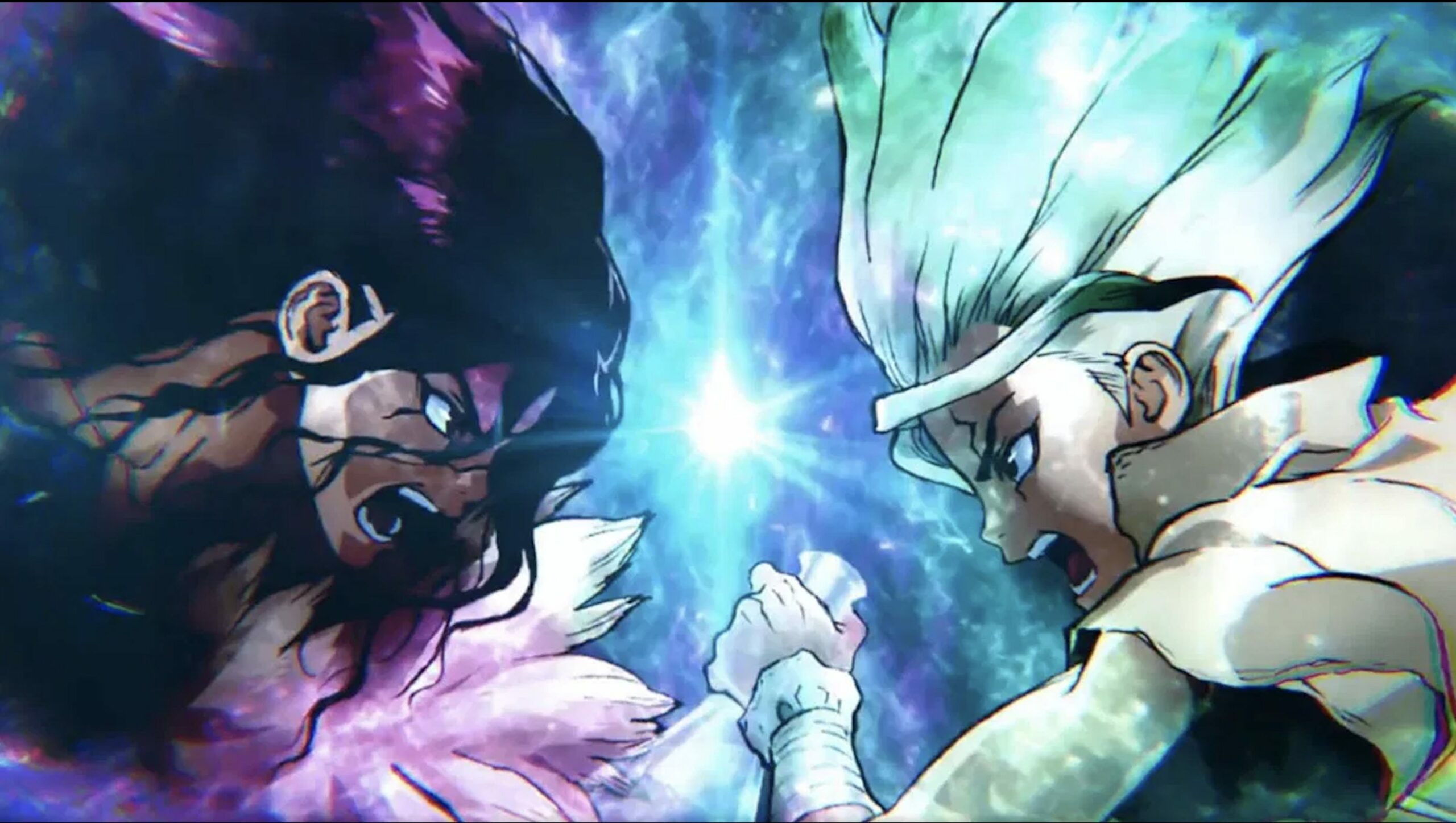 They separate and go their different ways; one on his mission to revive the world with science while the other on his mission ensures only the survival of the fittest. Senku sets out in his quest for survival and discovers a village that contains descendants of his father. He meets several friends here, and the village becomes his source of help and friendship. Senku creates modern technology using his smart brain in this stone world and eventually creates something similar to a cellphone. He works very hard to prepare for Tsukasa's invasion. He even sends Taiju and Yuzuriha as spies to Tsukasa's camp. We do not see them again for the remainder of the season.
Recap of Season 2
The season mainly focuses on the constantly increasing conflict between Senku's Kingdom of Science and Tsukasa's Empire. The cellphone that Senku develops in the first season is now with Yuzuriha and Taiju to establish communication. Using this phone, Senku manages to get a few other people from Tsukasa's empire on his side. Senku also manages to build a steam engine vehicle called Steam-Gorilla and later converts it into a tank with paper shields for protection. Near the end, Tsukasa ends up discovering the cellphone, and communication is halted.
Soon after, Senku sets off with his team and the Steam Gorilla tank to the miracle cave. Unfortunately, the tank falls prey to one of the anti-vehicle traps established by Tsukasa. However, Senku's team wins using dynamite as their enemies surrender upon seeing the explosive. Then, Senku finds out that Tsukasa was doing all this for his little sister Mirai who had been deemed clinically brain-dead in the past. Senku agrees to revive her in exchange for a truce. Everything goes fine between them, but another evil character, Hyoga, attacks them both, but they also defeat manage to defeat him. The season comes to an end with both parties uniting to build a scientific civilization and Senku storing a Frozen Tsukasa in a refrigerator.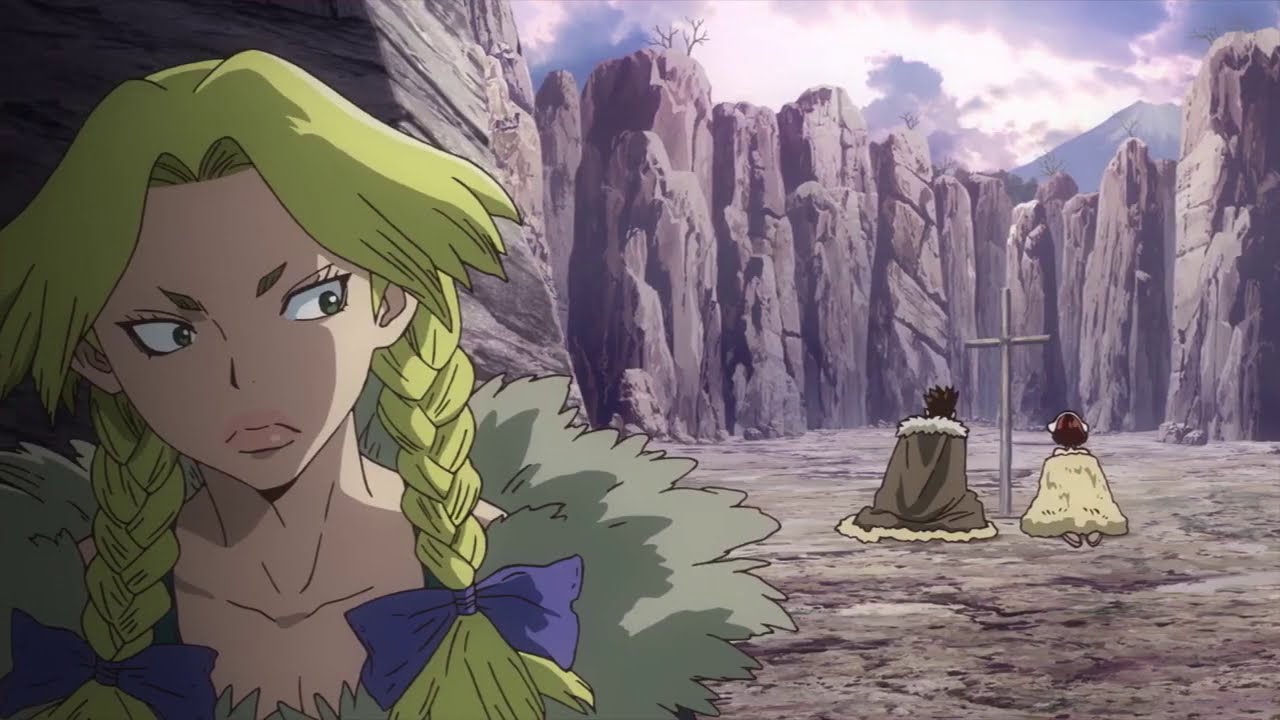 Where can you watch the first two seasons of Dr. Stone?
The series is currently available on Crunchyroll for worldwide viewers outside Asia. Funimation and AnimeLab also feature a "simuldub" version in two countries; New Zealand and Australia. The dubbed version in English will soon air in the US on its Toonami program. Additionally, Dr Stone Season 1 is already available on Netflix for viewers living in India.
Will there be a Season 3?
Lucky for Dr Stone viewers, the producers have already announced the renewal of the third season! This announcement was made on social media on March 25, hours before the two finale premiere. In fact, the producers also released a trailer featuring epic sights to boost excitement and curiosity.
With an 8.2/10 rating on IMBD, it only makes sense that the series has been renewed for a season 3. It has spectacular views, plenty of source material, and loads of loyal viewers.
When will Season 3 of Dr. Stone debut?
Unfortunately, we do not have an exact date, but we can predict a possible date by looking at the previous seasons' release date pattern. Season 1 was announced in 2018 and premiered in 2019, while the season 2 announcement followed immediately. It then made its debut in January 2021. Thus, there is an approximate 12 months production period for each season. So viewers should be expecting to see season 3 on-screen by April 2022, according to these stats!
What to expect in Season 3 of Dr. Stone?
Season 3 is most likely going to be called Age of Exploration, Source of Petrification, or Treasure Island because Senku announced in the last episode of the second season that he will find the petrification source to build a ship to explore the world. Moreover, the season 3 trailer also shows that the next adventure will be sailing across oceans on Perseus, the marvelous ship.
Final Verdict
With an official announcement and trailer, Dr Stone Season 3 is surely going to release soon. Now we must all patiently wait for the producers to work their magic and present us with another sensational season!