It's almost time for Buddy Daddies episode 9, and there is a lot of hype surrounding this week's release.
Japanese writers Vio Shimokura and Yūko Kakihara have penned down this story of two buddy daddies trying to raise a girl. The story takes the audience through growing relationships, life challenges, and childcare. So far, the viewers have thoroughly enjoyed the series' different plotlines and entertaining episodes.
Now, many viewers are comparing the new anime series with Spy x Family. There might be certain similarities. However, the concept of Buddy Daddies is different. Once you start watching the series, you will be invested.
But diehard fans are already waiting for updates on Buddy Daddies episode 9. As the latest episode is due to arrive on your screens soon, we have shared all the information about Buddy Daddies episode 9.
Read everything about Buddy Daddies episode 9 release date, time, and where to watch the show.
Buddy Daddies Episode 9 Release Date And Time
Buddy Daddies episode 9 will release on 3 March 2023. In the case of a special broadcast, new episodes of Buddy Daddies will drop every Saturday. We will update you about the details if that happens.
However, Buddy Daddies episode 9 will have different release times and dates depending on the viewers' location. You do not have to waste time scrolling through the internet as we have the international schedule for Buddy Daddies episode 9:
Pacific Daylight Time: 3 March 2023 at 7:00 AM PDT
Central Daylight Time: 3 March 2023 at 9:00 AM CDT
Eastern Daylight Time: 3 March 2023 at 10:00 AM EDT
British Summer Time: 3 March 2023 at 4:00 PM BST
Indian Standard Time: 3 March 2023 at 8:30 PM IST
Singapore Standard Time: 3 March 2023 at 11:00 PM SGT
Philippines Standard Time: 3 March 2023 at 11:00 PM PST
Japanese Standard Time: 4 March 2023 at 12:00 AM JST
Australia Time: 4 March 2023 at 2:00 AM AEST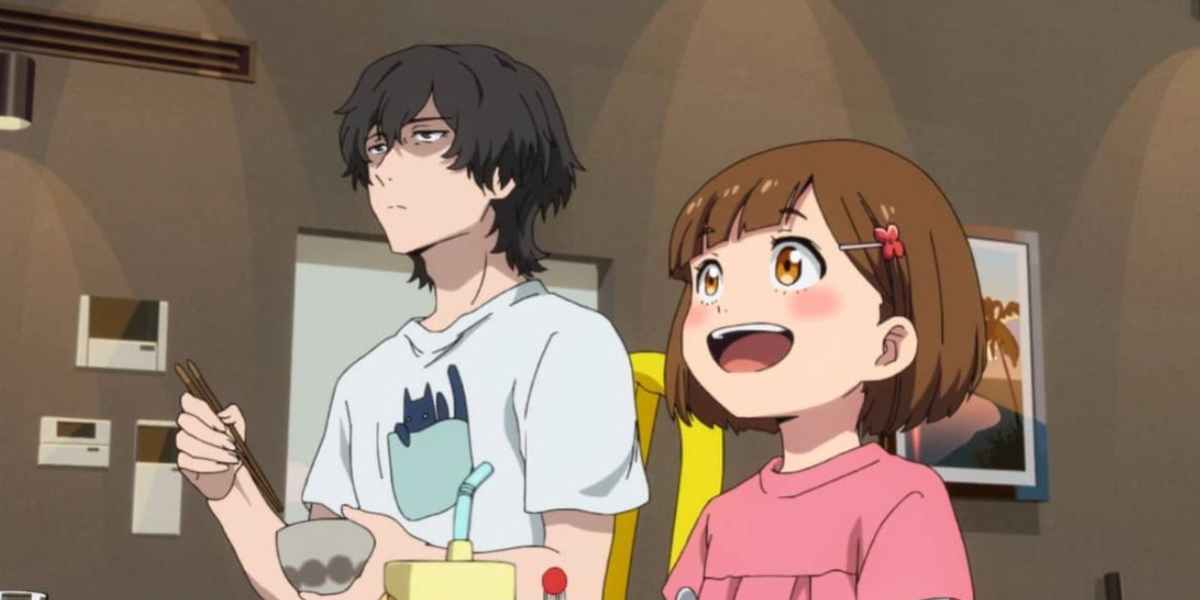 DanMachi Anime Season 4 Release Date Announced
Buddy Daddies Episode 9 Expected Plotline
Aniplex and P.A. Works did not reveal the title or the expected plot of Buddy Daddies episode 9. But a teaser was released to share what is coming next.
In Buddy Daddies episode 8, Rei was in a dilemma. He was summoned by his dad, mafia boss Shigeki Suwa. Shigeki wants his son to take responsibility for his crime empire and be the successor of the Suwa family. Moreover, the dad disapproves of Rei spending time with Kazuki. For now, Reiki has more time to decide to lead his family organization.
HigeHiro Anime Season 2 Is Renewed Or Cancelled?
On the other hand, Kazuki and Miri were making preparations to throw Rei a surprise party. However, Rei was trusted to kill his instructor for falling in love and planning to leave the organization. He thought about sparing his instructor, but the latter requested Rei to kill him so that he could spend time with his lover in the afterworld.
Given how episode 8 concluded, we can assume Rei is now in trouble. Besides, Shigeki Suwa is trying to assign Kyuutaro through Ryo Oguto to keep track of Kazuki and Miri. However, the intentions behind this needed to be clarified. Kyuutaro did not accept the offer yet, but he knows there will be consequences if he declines the request of someone so powerful as Shigeki.
Further information about the Buddy Daddies episode 9 plot still needs to be discovered. So, you must wait for Buddy Daddies episode 9 to release to uncover the whole story.
Where To Watch Buddy Daddies Episode 9?
Global audiences can stream Buddy Daddies episode 9 on Crunchyroll. It is the safest and most trusted site of the anime community to stream high-quality anime content. The free version of Crunchyroll runs a lot of ads. If you wish to switch to ad-free plans, subscribe to the Fan plan for $7.99/month and Mega Fan for $9.99/month.
Some other streaming platforms for international viewers to watch Buddy Daddies episode 9 are Laftel in South Korea, and Aniplus TV.