Blue Lock episode 13 is soon releasing but do you need clarification about the date and time? We have got your back! A global release will happen, and fans are holding onto their excitement to explore the following narrative of this highly-popular anime. The previous episode has showered surprises upon the fans, and it was nothing anyone could have prepared for. Ever since episode 12 dropped, the level of craze regarding the next episode just multiplied.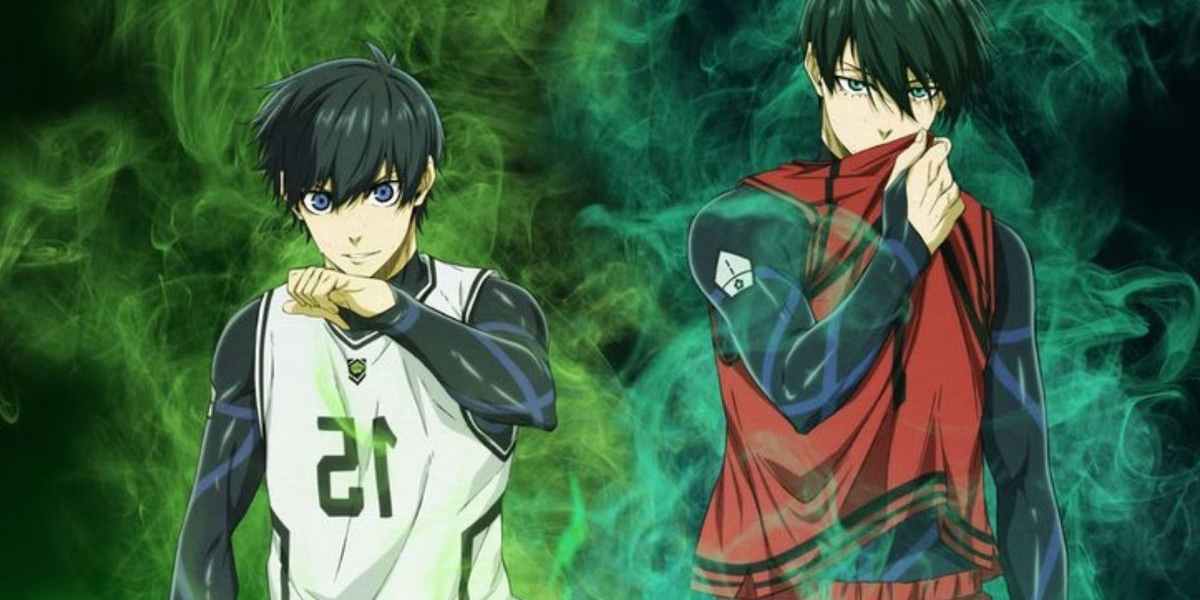 Worldwide, fans are already hyped that a lot more material is available to continue the upcoming plot of the anime. But for now, fans only want to find out about the official date of Blue Lock episode 13 and where they can watch it. Moreover, a recap of the 12th episode will also help you to precisely follow the next chapter without missing any details.
What Is The Blue Lock Episode 13 Release Date And Time?
Blue Lock episode 13 of season 1 part 2 is scheduled to release on 7th, January 2023, Saturday, on Crunchyroll, and the time will vary according to different time zones. Crunchyroll has the exclusive rights to stream the episode to global audiences. The episode will be released internationally two and a half hours after its Japan release. Also, the attacks will have English dubbing so the fans can easily understand. Since viewers worldwide are eagerly waiting to watch the latest episode, Crunchyroll shared a list of all the specific times. The following dates are:
Pacific Time – 11 AM

Eastern Time – 2 PM

British Time – 7 PM

European Time – 8 PM

India Time – 12:30 AM

Philippine Time – 3 AM

Australia Central Daylight Time – 5:30 AM
Where Can I Watch The Blue Lock episode 13? 
Though most countries can access Blue Lock episode 13 via Crunchyroll, this anime is also streaming on Netflix in certain Asian countries. Audiences from Japan, Hong Kong, India, Singapore, Thailand, the Philippines, and Malaysia can watch it on Netflix. Besides, South and South-East Asian countries can watch the episode on Ani-One Asia Ultra and the Ani-One Asia YouTube channel if only you have membership services.
A Recap Of Blue Lock Episode 12
Second Selection was the title of Blue Lock episode 12, and there is no denying it was intense. Usagi had to make a critical decision after scoring 100 goals during the first challenge. He struggled to achieve those 100 goals within 90 minutes in the first round. For the second round of the highly-pumped Second Selection, he now has to decide on making a team of three. Since the difficulty level increased, Isagi had to be innovative while picking his teammates.
Bechara approaches Isagi, and they decide to team up. They will now decide on the third person joining the team as team. To everyone's surprise, Seishiro Nagi said he wanted to be on the team with Isagi and Reo Mikage. But Isagi didn't want that, so he rejected Nagi's proposal to continue the pact with Bachira. Upon hearing that, Nagi agrees to be part of Isagi's team without Reo. He makes it clear to Reo that his main motive is to play with Isagi, and thus the final squad of Isagi, Bachira, and Nagi is formed.
On the other hand, Kunigami and Chigiri have proceeded to be a team. Then Ego explains the third stage and how it will be a three-on-three battle. The team that wins gets the power to pick a player from the losing team to make the team of four. However, to pass the fifth stage of the second Selection, they must have a couple of five. It will be upon the players to decide and choose their opponent for the battle. The final Blue Lock rankings show Isagi in 15th position, Bachira in 16th, and Nagi in 7th.
What Will Happen In Blue Lock Episode 13?
Blue Lock episode 13 will have the long-awaited face-off. Isagi, Bachira, and Nagi will play against the top-ranked players of the Blue Lock Project. These are Itoshi Rin, Tokimitsu Aoshi, and Aryu Jyubei. You might have seen how Isagi was firm about not having to play against them. But since he did beat Itoshi, he went on to challenge the entire team. As we know, Itoshi is confident about his skills and abilities. He will accept the challenge, and the first Deathmatch will commence with the third round. This will be a dream moment for the fans since they will finally witness Itoshi Rin's abilities at their full scale.
We bet you cannot take your eyes off the Blue Lock episode 13. It will be captivating and thrilling. Are you ready for the reveal?