That's right, Dwayne "The Rock" Johnson can now call himself a superhero. Black Adam is coming to HBO Max, so don't worry if you missed it in the theatres. Here is all about the Black Adam HBO Max release date. But before discussing the Black Adam HBO Max release date, let us discuss the movie. Unfortunately, the continuity of the DC franchise's universe has been called into question, making this a difficult year for die-hard fans.
Heroes may dominate the DCU, but one antihero (Black Adam) is trying to make an impact at the box office. The movie starring Dwayne Johnson has been in theatres since the latter half of October. Black Adam, which has had a lacklustre run at the box office and is now available on-demand video, still earned $1.5 million in 73 theatres over the weekend. This brings the film's total earnings from overseas to $220 million, bringing its total earnings from all markets to $388.9 million.
About Black Adam
Dwayne Johnson played the title role of Black Adam, a DC Comics character, in the American superhero movie Black Adam, released in 2022. This movie is a spin-off of Shazam! (2019), which also happens to be the eleventh film in the DC Extended Universe (DCEU). The screenplay for the movie was written by Adam Sztykiel, Rory Haines, and Sohrab Noshirvani, and Jaume Collet-Serra directed the movie. Warner Bros. Pictures is in charge of its distribution, and New Line Cinema, DC Films, Seven Bucks Productions, and FlynnPictureCo are responsible for the film's production.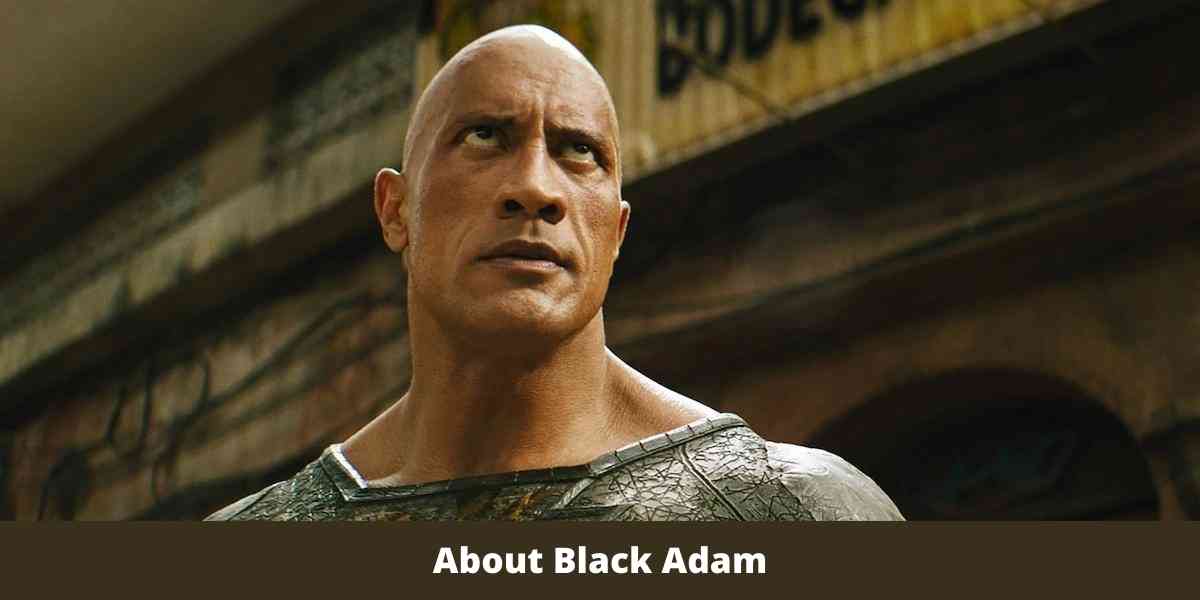 Black Adam HBO Max Release Date
The streaming premiere of the film Black Adam will take place on HBO Max, according to an announcement made by New Line Cinema and Warner Bros. Pictures. Dwayne "The Rock" Johnson's portrayal of the DC antihero, initially introduced as an antagonist for the superhero Shazam, will finally be available to stream. Black Adam HBO Max release date is Friday, December 16.
The Curse Of Bridge Hollow Review and Ending Explained
Sanditon Season 3 Will be the Last Installment of the Series: Official Site
Reception Of The Movie
Even though the highly-anticipated Black Panther: Wakanda Forever was competing with Black Adam in theatres, fans now have another chance to see the wrestling legend and actor in action thanks to HBO Max. Black Adam has been in the works since the early 2000s and will be directed by Jaume Collet-Serra, who was also responsible for the most recent Disney film starring Dwayne Johnson, Jungle Cruise.
Know The Plot
Teth Adam, a slave in ancient Kahndaq, was endowed with the mighty abilities of the gods as a gift from them. However, he used those powers for vengeance, which ultimately led to his imprisonment. Now, 5,000 years later, he has been set free and is again bringing his twisted sense of justice to bear on the world. Teth Adam is confronted by the Justice Society, which houses modern-day heroes. This group includes Hawkman, Doctor Fate, Atom Smasher, and Cyclone. They want to force Teth Adam back into eternal captivity, but he refuses to surrender.
What is the Baking It season 2 Release Date and Air Time?
X Movie Streaming Release Date: How to Watch
Reception
On October 3, 2022, Black Adam premiered in Mexico City, and on October 21, 2022, it opened in theatres across the United States. Despite earning $389 million worldwide against a production budget of $195-230 million, some media outlets deemed the film a financial failure because of its mixed reviews from critics. It was scheduled to be released on December 22, 2021, but the date was pushed back because of the COVID-19 pandemic.
Black Adam HBO Max Release Date: Wrap Up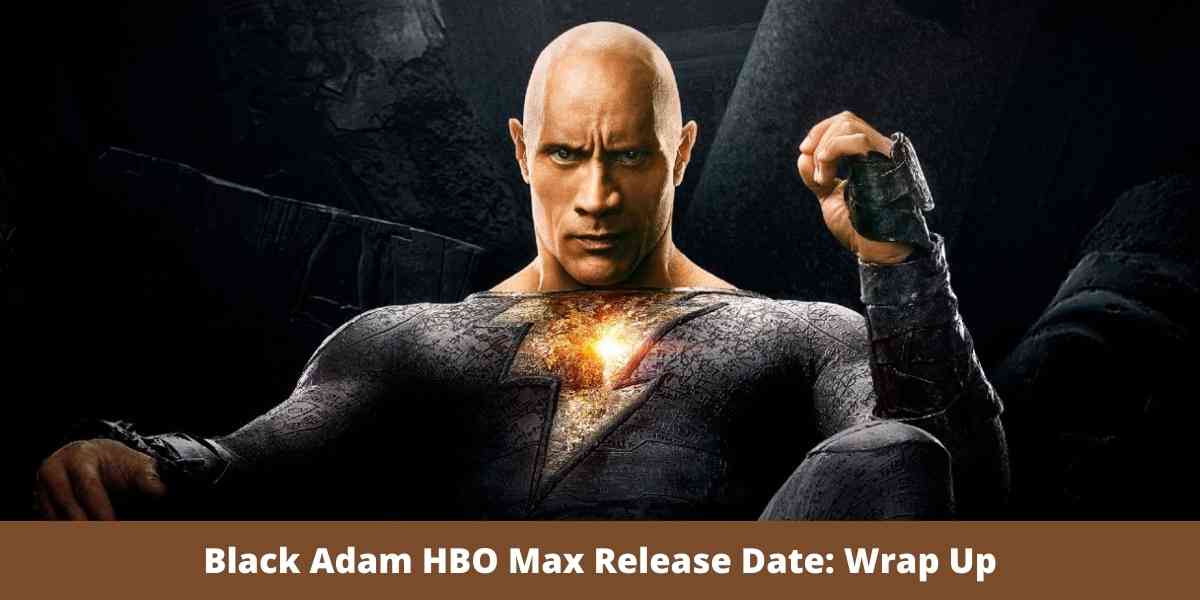 After that, a release date of July 29, 2022, was assigned to it; however, it was pushed back to October 2022 after Warner Bros. rearranged its release schedule in response to the effects that COVID-19 would have on the amount of work that visual effects vendors would have to complete. During the first two weeks after its release, the movie held the number-one spot on the bestseller lists of iTunes, Google Play, and Vudu. Black Adam HBO Max release date is 16 December. Mark the calendar! Also, let us know in the comment section if you are excited for the movie after knowing Black Adam HBO Max release date.