Taiwanese tech giant AsusTek Computer is prepared to unveil New Zenfone 5 family series at coming Mobile World Congress(MWC) 2018, Spain. They are namely Zenfone 5, Zenfone 5 Lite and Zenfone 5 Max. All are categorizes under one family name Asus Zenfone 5.
But because of fresh leaks we have acquired some features of Zenfone 5 Lite. The phone will mount a Quad camera setup – 2 at rear and 2 at front. Leak renders suggest that rear dual camera setup will be vertical.
Images leaked by Mr. Evan Blass undoubtedly shows a vertical dual camera measurement on backside of the device. In addition two selfie cameras has been set on space provided above the display. The phone also has front-facing flash and Dual LED flash on the back. There is a fingerprint scanner rear-mounted on the device as per render.
Finally, backside camera setup will have 120 degree wide angle lens.
Asus Zenfone 5 Lite Highlights:
Supplier reveals 3 color variants of the phone.
Phone has a quad camera setup.
The expected price Zenfone 5 Lite could be around INR 15,000-18000.
The leaked pictures show that Zenfone 5 Lite will arrive in three color varieties – Midnight Black, Moonlight White, and Rouge Red. The device will sport a Full HD+ display with screen resolution of 1080 by 2160 pixels.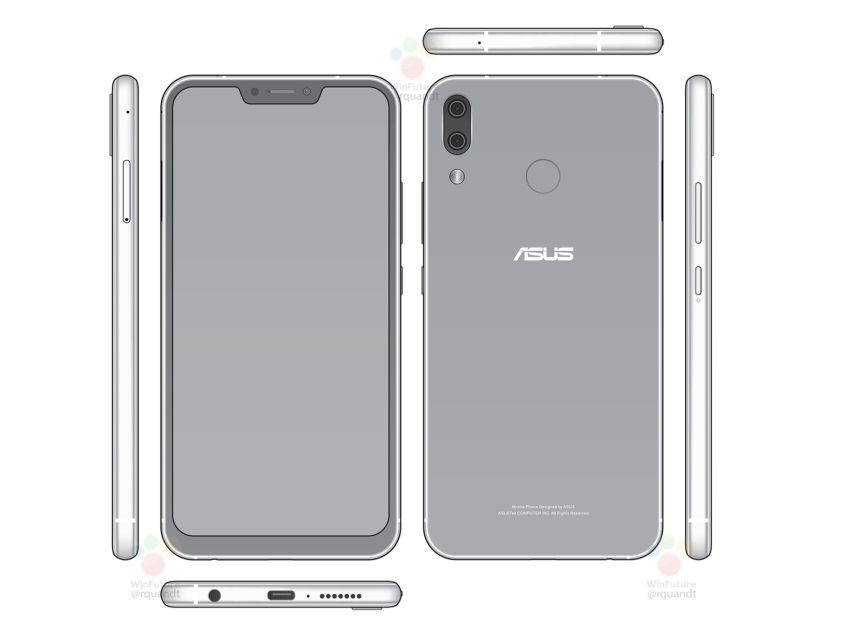 At the same time, it will have a beautiful 18:9 display probably between 5.5-6 inches.The device front exterior share a comparison with an iPhone X like notch for the speaker as well as camera.The rear dual camera setup on the handset will be of 16 megapixels each. While the selfie sensors will be of 20 megapixels each for enhanced selfie images.
Zenfone 5 Lite presumed to be less dominant over Zenfone 5 The Zenfone 5 is gossiped to be 18:9 display and Full HD resolution. Dissimilar to Lite model, this hints to incorporate only a single selfie snapper. But dual camera setup will remain on rear. Other specifics includes USB Type-C connectivity, dual SIM support and addition of headphone jack.
Zenfone 5 Lite will run on Android 8.0 Oreo while there is no further details about processor and battery capacity. More details awaited.